After months of delays — months in which its users enjoyed free premium OpenSim hosting — Kitely begins charging today.
The pricing plan is a bit different than what the company initially outlined, with tiered plans added as another option to the previously discussed by-the-minute billing.
The new plans are more similar to monthly cellphone plans, so U.S. users, at least, should be comfortable.
The pricing is also substantially different from Second Life pricing, or those of other OpenSim hosting companies. There, customers pay for a region — anywhere from $300 a month with a $1,000 setup free on Second Life, to as little as $6 a month with no setup fee in OpenSim. The cost remains the same whether the region is never visited, or whether it's busy around the clock.
Kitely charges users for the time they spend in-world, and regions themselves are either free or a nominal 10 cents a month, depending on the plan.
Free regions
The first tier of Kitely's new billing system is free — users get one free region, and two free hours of time per month in-world.
This is a great way to try Kitely out, or for groups that meet briefly once a month.
Once Kitely enables in-world commerce, you'll also be able to sell stuff from your region, or collect cover charges at your club, and use the income to buy additional minutes.
Or you can buy minutes directly.
For $5, you can buy 1,000 minutes, or 16 and a half hours of in-world time.
Paid plans
But if you're going to be spending $5, you might as well move up to the first tier paid plan, where, for $5 a month, you get 1,200 minutes — or 20 hours — and two free regions, plus 300 Kitely Credits for in-world shopping. If you don't spend all your credits, they accumulate, but the minutes do not rollover. Unspent credits can also be converted to minutes — one credit per minute — which allows for another 300 minutes, or five hours, on the $5-a-month plan.
Twenty-five hours a month is plenty of time to spend in world. This is a good deal for teachers using Kitely for classes or training, for example — each student would cover their own time with a $5 fee, which is more than reasonable for colleges or private schools.
The last time I ran the numbers, active Second Life users were spending an average of 10 hours a month in-world.
When you consider that Kitely regions are functionally difficult to distinguish from Second Life regions — both use Vivox voice, both support mesh and media-on-a-prim, both can be accessed with the standard Second Life viewers — this is a fantastic deal for users who don't need access to Second Life's community.
Currently, the only functional difference between the two platforms is that Kitely vehicles — like all OpenSim vehicles — need different scripts than Second Life vehicles, because OpenSim has a different physics engine.
Vehicles are still possible, however — both "worn" vehicles and physics-based vehicles — and there are a number of free vehicles and scripts to get folks started.
Other paid plans include $20 a month for 5,000 minutes (more than 83 hours) and 10 regions, $50 a month for 12,000 minutes (200 hours) and 30 regions, and $100 a month for unlimited minutes and 100 regions. Each plan also comes with Kitely Credits — the $100 plan comes with 5,000 KC.
The minutes are not transferable, so it looks as though the only way to cover your visitors' time in your regions is with Kitely Credits — and there doesn't seem to be a flat rate plan that covers unlimited use of a single region.
"There is no option for unlimited use regions," Kitely CEO Ilan Tochner told Hypergrid Business. "Our business model only works if all usage is paid for by someone."
So, for example, if you're a teacher and your region is used a lot for classes, you might want to cover all the costs for your students. The top plan, with 5,000 KC, gives you 5,000 Â extra minutes — or 83 hours. If you have 20 students, that gives them four hours each in-world per month. Or you can buy Kitely Credits a-la-carte, with 15,000 KC going for $50 — which translates to US$0.20 per hour.
Credits can be bought in smaller increments, as well — 1,000 KC is $5, which translates to US$0.30 per hour.
It's a confusing system, but if it allows Kitely to attract new users with free regions, get them hooked, then start charging them when they need more time, then it's all good.
After all, if Kitely is able to bring in steady revenues, it can hire more staff and speed up deployment of some delayed functionality, including other login options besides Facebook, region-to-region and hypergrid teleports, and, of course, commerce.
For those considering setting up stores in Kitely, but worried about content leaving the grid via OAR exports or hypergrid teleports, Kitely currently filters its OARs so that only copyable and transferable items are exported.
Will content be filtered if it's accessed via hypergrid, as well?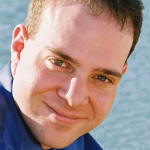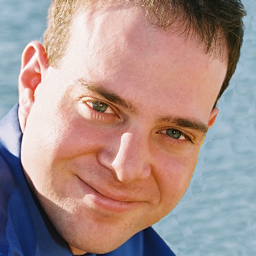 "We haven't decided regarding how we will go about implementing hypergrid teleports yet so the question about content filtering for them is still premature," said Tochner. "In any case, we will enable people to decide which of their worlds [Kitely regions] will be hypergrid enabled and which won't, so at least some of the hypergrid issues can be avoided entirely."
Commerce functionality will also have to wait, he added.
"Our billing solution is a complicated system, similar to ones used by telecoms, and we will want to see it getting some real-world usage before we extend it with additional features," he said. "The more people use our billing system the faster we will be able to add the transaction-related features you asked about."
That would be great for OpenSim since Kitely is currently the only scalable grid running on the platform, and is also the one with the easiest user interface — new regions take only a minute or two to set up and take just a couple of clicks.
Scalability
Most other OpenSim grids run centralized asset databases. These are great for small grids, but are a potential bottleneck for grids that want to grow larger. Kitely uses the Amazon S3 storage cloud, which has virtually unlimited storage capacity — and it doesn't slow down as the grid gets bigger.
Most other grids also run their regions 24-7. This means that as new regions are added, the grid owners have to provision additional servers and connect them to the grid infrastructure. As a result, most commercial OpenSim grids charge around $60 a month per region.
Kitely runs its regions in the Amazon EC2 cloud, and only boots them up when people access them.
Where Kitely lags significantly behind is in its social features. There are no welcome areas, no common plazas, no parks, no civic structures or central shopping areas. These may develop as Kitely grows, or individual user groups could come forward and provide some of these facilities.
Access controls
For folks worried about visitors to their regions eating up all their Kitely Credits, Kitely offers some of the most fine-grained access controls around.
Region owners can keep their regions totally private, or allow access to all their Facebook friends, or just to particular Facebook groups. For each category of visitors, region owners can specify whether the visitors pay for their own access, or whether the region owner will cover their costs.
For example, if I put my company offices on Kitely, I would cover the costs for my staff — and would set up a new Facebook group for them. Everyone else, however, would need to pay for their own time.
Earn free minutes
Want to spend more time on Kitely without paying a cent?
Get new users to visit your regions, and you get 200 free minutes for every brand-new user who spends at least five minutes in-world — more details here.
Latest posts by Maria Korolov
(see all)