Press release: OpenSimulator Community Conference Announces Keynote Panel: The Future of OpenSimulator
The OpenSimulator Community Conference 2013 will open on Saturday morning, September 7, 2013, with a keynote panel of core developers, who will discuss the future of the OpenSimulator platform. Topics will include a variety of issues including the future of the hypergrid, content licensing and permissions, relationships with Linden Lab, third-party viewers, scalability, project maturity, and much more.
Keynote Panel
"The Future of OpenSimulator" panel  will feature the following panelists:

Justin Clark-Casey (@justincc) is President of the Overte Foundation, and one of the core developers of OpenSimulator, working on many different areas ranging from asset and inventory to performance and infrastructure issues. Clark-Casey created some of the better known data persistence formats for OpenSimulator, such as OpenSimulator Archives (OARs) and OpenSimulator Inventory Archives (IARs). He also provides OpenSimulator-related consulting services.

Crista Lopes is a professor in the School of Information and Computer Sciences at the University of California, Irvine. Prior to being in academia, she worked at the Xerox Palo Alto Research Center (1995-2001). She is co-inventor of AOP (Aspect Oriented Programming), a programming technology featured in the MIT Technology Review (2001) as "one of the 10 emergent technologies that will change the world." She also serves on the board of the Overte Foundation and is the creator of the hypergrid protocol, which allows avatars to travel between hypergrid-enabled OpenSimulator grids. Lopes is also known by her avatar name, Diva Canto.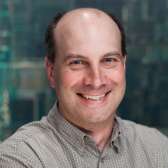 Mic Bowman is a principal engineer in Intel Labs and leads the Virtual World Infrastructure research project. His team develops technologies that enable "order of magnitude" scalability improvements in virtual environments opening the door to new levels of immersiveness and interaction among players.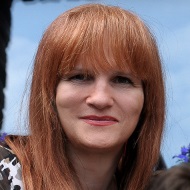 Melanie Thielker is the founder of the Avination grid. As an OpenSimulator core developer, Thielker has been one of the most active contributors to virtual world software in general, and OpenSimulator in particular. A long term Second Life resident, Thielker has been involved in a number of virtual world projects and has created her own "spin" of the OpenSimulator software. Up to twelve developers have worked two years on creating the software which now powers Avination. Currently, Thielker holds the position of director in Avination Virtual Limited, the UK-based company which operates Avination. Thielker is known as "Melanie Milland" in both Avination and Second Life.
For more details and information about the OpenSimulator Community Conference 2013, please visit the conference website at http://conference.opensimulator.org.
About OpenSimulator
OpenSimulator is an open-source platform that supports the creation of collaborative, immersive, distributed and social 3D virtual environments over the Internet. Started in 2007 and developed by individuals and organizations large and small, it has become a versatile system with which anyone can experiment. OpenSimulator software is now the basis for many "grids" of varying sizes and purposes. http://opensimulator.org
About Overte Foundation
The Overte Foundation is a non-profit organization that manages contribution agreements for the OpenSimulator project. In the future, it will also act to promote and support both OpenSimulator and the wider open-source 3D virtual environment ecosystem. http://www.overte.org/
About AvaCon
AvaCon, Inc. is a 501(c)(3) non-profit organization dedicated to promoting the growth, enhancement, and development of the metaverse, virtual worlds, augmented reality, and 3D immersive and virtual spaces. We hold conventions and meetings to promote educational and scientific inquiry into these spaces, and to support organized fan activities, including performances, lectures, art, music, machinima, and much more. Our primary goal is to connect and support the diverse communities and practitioners involved in co-creating and using virtual worlds, and to educate the public and our constituents about the emerging ecosystem of technologies broadly known as the metaverse. http://avacon.org

Latest posts by Press Release
(see all)