InWorldz announced the beta version of a  new mobile fitness app this week, called InWorldz InShape.
Participants will download a smartphone application which will allow their real-world movements and activities to be mirrored by their avatars in-world.
The Android app will be available for download within the next two weeks on the Google Play app store. The iOS app will come later, after the beta period is over.
So far, 22 qualified beta testers have signed up, InWorldz co-founder and CTO David Daeschler told Hypergrid Business.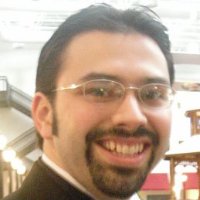 "We will have an InWorldz sponsored exercise class once a week and will provide devices for people to use to track their progress," said Daeschler. "This class will feature a cooperative, group-oriented exercise regimen with devices that will use the sum of the entire group's effort to move everyone around the sim. We want to then collect these times and allow groups to compete to see who can get around the quickest."
The way the system works is that data from the smartphone apps will be passed to objects and devices located on the InWorldz grid, which in turn animate the avatars or "anything else content creators can dream up."
"We hope that people will also go outside of the officially sanctioned events and create some of their own fitness groups with friends," said Daeschler.
The smartphone app will be free, and scripts will be provided to residents so that they can build their own exercise objects. The plan is that this functionality will inspire people to get more active in InWorldz, and to rent more regions to support those activities.
The app is currently able to track the level of activity when walking, running, and using stationary bikes and elliptical trainers. Turning isn't currently supported, just forward motion, so in order for avatars to use this to, say, explore a scenic region, they need to be following a pre-built path.
"The project was inspired by Jane McGonigal's Reality is Broken and a firm belief that no matter how small a company or project is, we can all do our best to try and help change things for the better,"  said Daeschler. "I see too many people around me, friends and family alike that have exercise equipment just laying around. Most of the time it seems the reason for this is that the repetitive nature of stationary bikes, treadmills, and ellipticals just doesn't offer a good reason to come back after a while. So I'd really like to help change that."
The project is very much a work in progress, he added.
"As of right now we just have data collected from a handful of runners and walkers," he said. "The beta test should reveal and improve our algorithms on the phone app and hopefully get some attention to the project and fitness in general regarding the role virtual environments can play. Especially massively social worlds where people can work together on their goals."
The continued evolution of the project will depend on demand.
"If I see thousands of people sign up for the beta test we're going to have a lot of decisions to make," Daeschler said. "Right now we're taking it as we go, recognizing both that it could hit big and also that it may only generate a small bit of interest. As a small business, we really just have to see how it goes. I think though if there is an overwhelming response there would be outside groups interested in helping us to push the tech forward. It would be a great selling point for virtual worlds in fitness and maybe even spark some renewed investment in the technology."
Latest posts by Maria Korolov
(see all)