Press Release: NEOVIA Financial Selected by VirWoX for Second Life Currency Exchange
NEOVIA Financial, the independent global online payments business, has been selected to securely process online payments for VirWoX, the Austrian based Virtual World Exchange. VirWoX is using NEOVIA's NETELLER e-wallet to enable users of the Second Life virtual world to trade Linden dollars with real world currencies. Second Life users have exchanged more than 1.6 billion Linden dollars using VirWoX since its foundation in December 2007.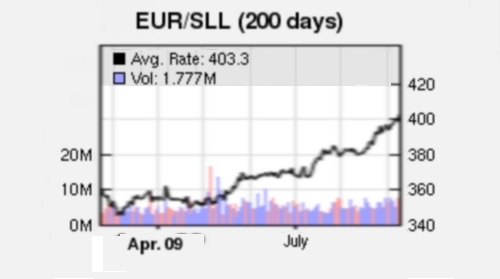 Second Life has its own synthetic economy, in which users of the virtual world trade, buying and selling items using its virtual currency, Linden dollars. Using the VirWoX exchange and the NETELLER e-wallet, consumers can now conveniently buy or sell Linden dollars, exchanging them for Euros, US dollars, Swiss francs or UK pounds sterling. They can also use NEOVIA's Net+ MasterCard® to spend the Linden dollars they have exchanged at any retail outlet that accepts cards, or to withdraw cash from any ATM worldwide.
"We chose to work with NEOVIA because its combination of the NETELLER e-wallet and Net+ card is attractive to Second Life users, giving them an easy way of exchanging Linden dollars and spending them in the real world," said Iliana Suppan, Managing Director at VirWoX. "NEOVIA has made the integration in Second Life straightforward for us – when users access our currency exchange via an ATM in the virtual world, there is no need for them to be redirected, unlike competitive payment platforms."
Dan Starr, Executive Vice President of Sales, Marketing and Products at NEOVIA, said: "The combination of our NETELLER e-wallet and the free Net+ card, removes all commerce barriers between the virtual and the real life and is the ideal solution for VirWoX's customers to easily exchange virtual currency for hard cash. With NEOVIA, Second Life users in over 160 countries can now fund their VirWoX account with credit cards and local payment options including Maestro, Carte Bleue, CartaSi, GiroPay, iDEAL and Ukash."
The NETELLER e-wallet is part of the NEOVIA Payment Suite, which also features the NETBANX international payments gateway and Net+™ cards. NETBANX allows merchants to accept card and non-card payments through multiple channels including online, contact centres, mail order and via automated phone systems. The NETELLER e-wallet allows consumers to spend securely online as well as allowing merchants to increase customer lifetime value. Net+ cards allow merchants to extend customer loyalty and lifetimes. As well as cards, the NEOVIA Payment Suite supports online payments direct from consumers' online bank accounts.
About VirWoX
VirWoX is the "Virtual World Exchange", currently for trading Linden dollars against the Euro, US Dollar, British Pound, and Swiss Franc. The current price as determined by the market forces of supply and demand gives VirWoX customers access to the best price available under current market conditions. The fully automatic trading platform at www.virwox.com reduces manual intervention to a minimum, which means lowest commissions of just 2.5% or less, depending on trading volume. The service is operated by Virtual World Services GmbH, a real-world company registered in Austria with the mission to bring a new level of professionalism and trust to Second Life.
VirWoX is a registered trademark of Virtual World Services GmbH. Second Life and the Linden dollar are trademarks of Linden Research, Inc. Virtual World Services GmbH and VirWoX are not affiliated with or sponsored by Linden Research. Â Visit VirWox at https://www.virwox.com.
About NEOVIA Financial
Trusted by consumers and merchants in over 160 countries to move and manage billions of dollars each year, NEOVIA Financial Plc (formerly NETELLER Plc) operates the world's leading independent online payments business. Through the NEOVIA Payment Suiteâ"¢, featuring NETELLER®, NETBANX®, Net+â"¢ and 1-PAYâ"¢ brands, NEOVIA Financial specialises in providing innovative and instant payment services where money transfer is difficult or risky due to identity, trust, currency exchange, or distance. Being independent has allowed the company to support thousands of retailers and merchants in many geographies and across multiple industries.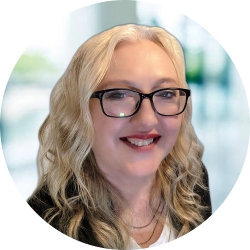 Latest posts by Maria Korolov
(see all)