Press Release: Virtual Reality Collides with Real-world Law in Forthcoming Book by Rutgers–Camden Law Professor
CAMDEN –  In the new James Cameron movie "Avatar," characters "inhabit" other bodies to fight oppression.  Sounds like science fiction, but thousands engage in similar activity every day through online communities and gaming.  And the "fantasy" of mere years ago quickly is becoming the legal challenges of today.
While the movie "Avatar" uses virtual life to advance a plot, a forthcoming book by a Rutgers School of Law–Camden professor suggests that our everyday avatars have lives of their… and laws and lawsuits, to boot.
According to Greg Lastowka, a professor at the Rutgers–Camden law school, virtual worlds are evolving away from their origins as entertainment services, and are re-orienting toward less structured and more social experiences.
His upcoming book, Virtual Law (Yale University Press, 2010), promises to be the first to focus on the complex intersection of law and virtual worlds. He cites the daily interactions of millions of people who "live" each day in online communities based in such virtual worlds as World of Warcraft or Second Life.  In these worlds, individuals relate to one another through avatars, human-like digital depictions that represent real people in a simulated world.
"Virtual worlds are places where new social organizations are formed, new works of art are created, and virtual property is bought and sold for real money," Lastowka says.
Virtual worlds also raise compelling and new legal questions about such issues as owning virtual assets and preventing virtual crimes.  During the last few years alone, numerous federal lawsuits have been filed over disputes in virtual worlds.  Real plaintiffs have raised claims involving property rights, criminal activities, contractual duties, copyright and trademark laws, and much more.
"Twenty years ago, science fiction writers imagined international communities forming within simulated online spaces," says Lastowka. "That future has arrived.  Both law and society need to adapt to this new environment."
Lastowka first started studying the topic of law and virtual worlds in 2003 and co-authored the leading law review article that introduced virtual worlds to the legal academy.  He co-founded Terra Nova, a blog featuring commentary on virtual worlds from scholars in a variety of academic disciplines.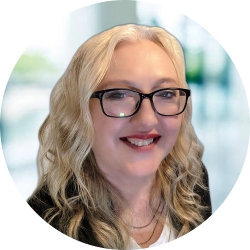 Latest posts by Maria Korolov
(see all)