Total regions on the public OpenSim grids increased from 5,613 in September to 7,246 in December — a growth rate of 29% for three months, or an annualized growth rate of 177%.
By comparison, resident-owned regions in Second Life reached 23,900 in December 2009, up 6% over December 2008. At this rate, OpenSim's main grids will pass Second Life in land area by early 2011.
But this count only includes the top 40 public grids. There are also another 400 private grids listed with the Metaverse Ink search engine, and thousands of other unlisted, private grids — anyone can download the server software and run their own world. And this statistic also assumes that OpenSim growth won't accelerate. But when you consider that OpenSim only became viable and hyperlinked in 2009, we might see total land counts pass Second Life before the end of 2010.
One major reason? The cost. Prices for a region start at zero if you're hosting it at home, or $16 a month if you're paying for professional hosting.
But it's not just price. OpenSim region owners can save backups of their entire region on their local hard drive. If they want to shut down a region — or keep a historical record of how a region evolves — they can do this, and restore the region later. And owners of private grid can restrict access to the entire grid. For example, a school can restrict access to just students and teachers, or a company can restrict access just to their own employees. On the other end of the spectrum, a grid owners can also make their grid completely public, allowing users to teleport in and out from other grids. (See "How to hypergrid" for how to teleport your avatar from one grid to another.)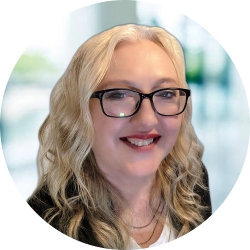 Latest posts by Maria Korolov
(see all)