[Update: You can browse all hypergrid-enabled public OpenSim grids with Hyperica, the directory of hypergrid destinations. Directory indexes more than 100 shopping and freebie store locations.]
The number of Web-based distribution channels for OpenSim goods is growing steadily.
Rexxed: Complete regions available, as well as tools, skins, terrains, and even animations for OpenSim grids.
MyOpenSim Hypergrid Store: Complete regions, clothing, skins, buildings, and anything else your OpenSim grid needs. The store is run by MyOpenGrid and requires that you have a free account with their grid for some purchases. However, some items — such as free region files — can be downloaded immediately, without login.
ReactionGrid's Outpost: This may develop to be a major distribution point for educational and business-related OpenSim products and services, with an emphasis on custom work and high-end platforms.
OSGrid General Store: Currently down for maintenance, but normally holds hundreds of copyright-free items. Items are automatically transferred into your OSGrid avatar's inventory (free registration required.)
OpenSim Worlds: Self-serve clearinghouse for OpenSim region files. Only a handful of files currently available to download.
Metaverse Exchange: Claims to support OpenSim merchants, but only Legend City Online is listed, and that grid is currently down for a revamp.
Slapt: Some merchants listing here specifically allow the use of their products in OpenSim.
IN-WORLD SHOPPING
Every major grid has some shopping venues for its residents. Grids which are hypergrid-enabled allow for the movement of these goods to other grids. Many items are available for free, while others require payment either through PayPal or through an in-grid currency system.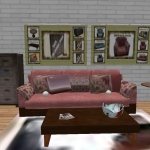 OSGrid: Samsara, Snoopies, Wright Plaza, Port Azure, Garden of Love and Peace, Free_Items_Bog, and many other regions have freebie stores. Hypergrid enabled, see list of destinations here. To find more freebie stores, check out the OSGrid forums.
ReactionGrid: Check out Gritizens Market. Hypergrid enabled, see list of destinations here.
Cyberlandia: Clelia region. Hypergrid enabled, see list of destinations here.
MyOpenGrid: Over Land region. Hypergrid enabled, see list of destinations here.
ScienceSim: Newton, Kepler, Shengri La Spirit 22, Scratch 11 are regions with freebie stores. ScienceSim is not currently hypergrid enabled.
SMALL SELECTION
When it comes to shopping opportunities, OpenSim grids pale in comparison to the vibrant in-world economy of Second Life.
The single biggest impediment to OpenSim retail is the lack of users. The single largest OpenSim-based grid is OSGrid, which currently counts only 31,000 registered users — and just 4,000 of them are active users. By comparison, Second Life saw 1.4 million users log in over the past two months.
For retail operations, it's all about location, location, location. And a Second Life location is like being in the middle of a busy shopping mall.
The numbers of OpenSim users — though rising — are negligible in comparison. For many content providers, it's just not worth the effort yet to make their products available in OpenSim.
However, there are some reasons to do it, anyway.
PIRACY
We're not going to list them here, but there are a number of ways to take Second Life content and distribute it illegally on any grid. Basic objects are fully compatible across grids, and many scripts need only minor tweaking to run in OpenSim. To combat theft, content owners need to monitor distribution channels — and provide legal goods for the people who need them, in order to discourage users from seeking illegal options. Simply keeping popular products off of OpenSim grids is not enough to deter theft, and may, ironically, even encourage more theft.
ENTERPRISE CUSTOMERS
OpenSim is a great alternative to Second Life for business and education. The low cost — regions on ReactionGrid start at just $25Â  a month. You can even set up your own mini grid, for free, if you have a spare computer and high speed Internet connection. OpenSim also offers better integration with back-end software, real names, no age restrictions, better access controls, bigger regions, and bigger objects.
However, the lack of legal content in the official distribution channels is a nightmare for enterprise users. They can never be sure of the provenance of their goods unless they make everything themselves. Fortunately, enterprise users also have deep pockets — at least, deeper pockets than retail customers. And with the low cost of OpenSim hosting they are able to set up bigger grids — which need more content. High end content providers have an opportunity to develop a brand identity serving these customers by getting in early.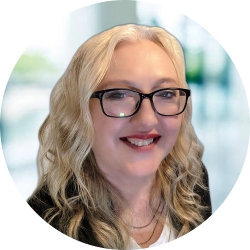 Latest posts by Maria Korolov
(see all)