Clever Zebra is about to roll out its Campus toolset for educators in OpenSim, company president Nick Wilson tells Hypergrid Business, with work already underway for the first beta customers.
OpenSim is an open source platform for creating and serving virtual worlds, which uses the same viewers and interface as Second Life — but at a lower price point.
The toolset will help organizations build communities inside immersive virtual worlds, create meeting facilities, and develop distance learning programs, said Wilson.
Wilson told Hypergrid Business that beta customers of the project include Department of Veteran Affairs and Coastline College in Second Life, and Preferred Family Health Care in OpenSim.
This week, Clever Zebra also announced a partnership with Reaction Grid. ReactionGrid runs the fifth-largest public grid in the OpenSim universe, with over 250 regions, and the company also provides private world hosting for business and education clients.
"I've been a fan of what Kyle [Gomboy, CEO], Robin [Gomboy, COO] and Chris [Hart, CTO] have been doing over at ReactionGrid with OpenSim for educators and enterprise for what seems like a long time now," Wilson said in an announcement. "When we decided that one of the big priorities for Campus was for it to be a true cross-platform solution they were the only people we wanted to work with."
This is Clever Zebra's first foray into the education market.
"We have primarily focused on enterprise until now," Wilson told Hypergrid Business. "With the introduction of Campus, we feel we have a product that suits many different types of organizations."
Campus currently runs on the Second Life and OpenSim platforms, he said, but more platforms will be added in the future.
"After OpenSim, our main focus will turn to getting Campus into the Web browser," he said.
Clever Zebra is a UK-based consulting firm that helps clients get started in the virtual worlds.
The company also makes some content freely available. For example, a set of buildings, landscaping elements and textures are available free through the OpenVCE (Open Source Virtual Collaboration Environment) community site.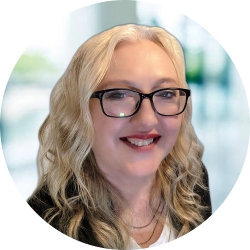 Latest posts by Maria Korolov
(see all)