Back in February, the Virtual Edge Institute — a virtual events consulting firm — conducted a conference for virtual event organizers. Some 400 attendees went to Santa Clara to attend in person. Another 1,500 attended virtually through a variety of channels — the VirtualU immersive environment, the Unisfair and the InXpo Web-based conference platforms, and through video streams.
There was little or no integration between all these different channels.
Of the virtual attendees, 42% said they missed the opportunity to connect to others on a face-to-face basis, according to a report released today by the company.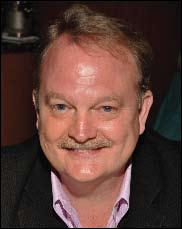 "The multiple platforms were an impediment for people to maximize their opportunity to network with folks," said Michael Doyle, executive director of the Virtual Edge Institute. "Next year, we're using one environment so people can find each other, and we're doing more on the connection between the physical and the virtual."
The multiple channels — while allowing attendees to sample the different virtual event platforms available — also added substantially to the costs.
"Just our Internet costs were five times what any normal event would be because we had so many requirements for so many streams," said Doyle.
The next conference will be held in January 2011, and will have only one virtual channel instead of several. The single channel will also allow the Virtual Edge Institute to calculate a return on investment for the event, which wasn't feasible this year.
In other results,  83% of all attendees said they planned to present virtual solutions to their companies or clients and both in-person and virtual attendees indicated a strong level of agreement that they acquired the knowledge to determine when to use virtual solutions.
The survey, which covered 1,700 attendees, was conducted for Virtual Edge Institute by ROI of Engagement.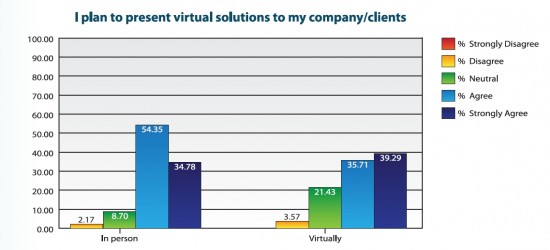 The attendees were in large part corporate event producers, followed by independent event producers, event management companies, digital agencies and other events-related service providers, Doyle said.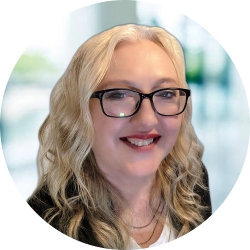 Latest posts by Maria Korolov
(see all)