Press Release: CyberWatch Launches Virtual World Environment for Learning, Training and Global Meetings
Second Life environment will extend services to national members in virtual space.
Washington, DC., August 15, 2010 — The CyberWatch organization announces today the launch of a 3D online virtual environment in Second Life. The virtual island space will be used as an extension of services offered to its members (higher education institutions) and partners (businesses, government agencies, associations). Featured on the island are classrooms, meeting spaces, private and public auditoriums, and information about the organization.
CyberWatch will conduct professional development workshops and presentations on an ongoing basis to both members and the public alike. The public section features information related to CyberWatch's business partners and the organization itself. The stylish outdoor auditorium will be used to present information to the public through scheduled events. The private section features two large buildings that contain classrooms, social meeting areas, auditoriums, and lecture halls. The landscape sports a central lake with plants and rolling hills. A bridge connects both halves of the island. Second Life users can access the CyberWatch region using this link: maps.secondlife.com/secondlife/CyberWatch/123/50/
23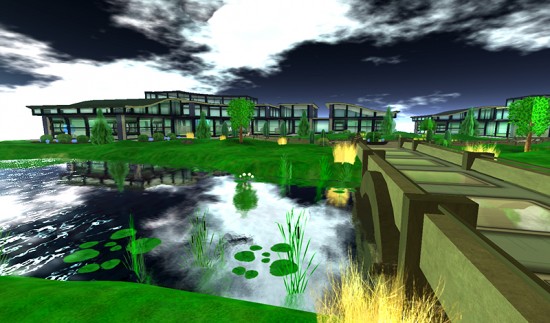 Dr. Robert Spear, Director of CyberWatch, states, "CyberWatch has grown from its initial 10 member institutions in the Washington, DC metro area to 50 institutions scattered across 18 states. We simply cannot afford to bring faculty together for professional development activities. The CyberWatch Second Life Island allows us to train faculty anywhere without leaving their home locations. This is a most cost-effective solution to our training needs."
The virtual CyberWatch environment was designed and built by Cranial Tap, Inc., a metro Washington, DC area development firm. The island was developed by working closely with CyberWatch organization leaders to meet specific goals on behalf of their partners and members.
"Working with the CyberWatch organization was a terrific experience for our staff, "said Dave Levinson, President of Cranial Tap. "We appreciate the opportunity to serve the cyber security community in engaging and interactive ways. Virtual world environments are increasingly becoming recognized for their ability to assemble associates from all corners of the world in pursuit of learning, training, research, and collaboration".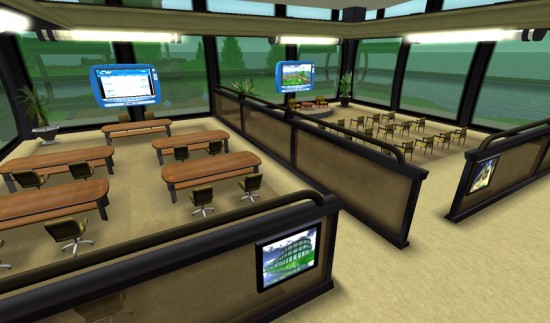 About CyberWatch (www.cyberwatchcenter.org)
CyberWatch is an Advanced Technological Education (ATE) Center funded by the National Science Foundation and headquartered at Prince George's Community College, Maryland. CyberWatch functions as a consortium of higher education institutions, businesses, and government agencies focused onimproving the quality and the quantity of the information assurance workforce. In addition, CyberWatch works to increase the awareness of information assurance issues in the education and business communities. Consortium participants collaborate to share best practices, methodologies, curricula, and course modules and materials. CyberWatch provides faculty training and support to colleges who want to develop or upgrade an information assurance curriculum. CyberWatch develops career pathways, including articulation agreements from high schools to colleges, from community
colleges to baccalaureate institutions, and on into graduate school. CyberWatch sponsors student competitions in cyber defense, digital forensics, and security awareness; and it organizes scholarships, internships, and job fairs. CyberWatch maintains an extensive K-12 program for teachers, counselors, and students. And finally CyberWatch engages in significant outreach and dissemination initiatives to the public. More information about the organization is available at http://cyberwatchcenter.org/
About Cranial Tap (www.cranialtap.com)
Cranial Tap, Inc. is a leading virtual world solution provider located in the metro Washington, DC area. Cranial Tap has been certified as an elite Gold Solution Provider by Linden Labs, creators of Second Life. The company provides cutting edge solutions for businesses, academia and organizations helping them to realize the potential of online, 3D virtual worlds. The technologies serve as a platform for global collaboration, ideas sharing, research, teleworking, embedded learning/training, recruiting, and branding. Cranial Tap's clients include Corbis, Cognizant, AOL, 1-800-Flowers, CyberExtruder, Oddcast, and MJM Creative Services. Learn more at www.cranialtap.com, or visit Cortex Island in Second Life at http://slurl.com/secondlife/Cortex/27/231/56.

Latest posts by Press Release
(see all)