Update: See end of story for new pricing information.
Two of the world's largest German grids — Grid4Us and GermanGrid — are merging this week, in order to provide a richer — and more populated — world for residents and visitors.
The merger is scheduled for August 13 through 15, said Grid4Us owner Markus Maué (also known as "Hallow Palmer" on Grid4Us). The new grid will be called GermanGrid and will have a combined total of 1,600 users, he said.
"We want to create a bigger grid, with more active users," he said. "My opinion is that thousands of small grids won't work. On each grid, there are sometimes two to five avatars — that cannot be an [attractive] destination."
In fact, over the approximately hundred public OpenSim grids we're tracking at Hypergrid Business, only 13 had more than 100 active users in July.
But even with the merger, the two German grids will still be tiny in comparison to the big dog of the hypergrid, OSGrid, which had almost 5,000 active users in July, and 44,000 total registered users.
Today, 18-month-old  Grid4Us has around 1,100 registered users — only about 100 of whom are active members who log in at least once each month. Two-year-old  GermanGrid has about 560 users but does not report active user numbers. Typically, however, across all OpenSim grids, about 10 percent of registered users are active.
Neither grid is related to GerGrid, which has just 55 registered users, or to the slightly larger VirtYou, which has 100 regions and 1,016 users — 88 of them active — as of mid-July.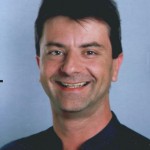 Although Grid4Us has more users, GermanGrid has more land area — and the difference will get bigger after the merger. Today, Grid4Us has 32 regions and GermanGrid has 42, but Maué said he'll be closing down two-thirds of his regions during the move.
Maué said that he's personal friends with GermanGrid founder Bernd Ostendorff. The merger will allow him to take a step back from running central grid administration services, but that he will continue hosting his regions, and the regions of his customers.
These customers include such noteworthy destinations as Edy Rau, who recently reopened his Folk Cafe, and Ellis Island Shops, a lovely and bustling commercial district.
"We thought about this idea for many weeks, but it's a win-win situation for all," Maué said.
Both Grid4Us and GermanGrid are hypergrid-enabled, on the more secure Hypergrid 1.5 standard, and both use the OMC payments system from Virwox, which allows people to shop on multiple grids, and shows the balance on the viewer screen. The two grids are also compatible with Second Life Viewer 2 and have the new media-on-a-prim feature enabled.
Folk Cafe owner Edy Rau said he has "no idea" whether the merger will increase traffic to his cafe and guitar shop. "I'll wait to see what the future will do for us," he said.
For example, the Folk Cafe used to do a series of live folk music events, but suspended the program.
"I don't do events at the moment — not enough audience," he said. "I'll try a restart in the winter, when the new hypergrid addresses are fixed, and so on. But if I start the Folk Cafe [events] again, it does not work with grid members only. I have to do promotion outside, from OpenSim or Second Life, to get it running."
Meanwhile, the guitar shop part of the Folk Cafe reopened on Sunday. The guitars come with a variety of strumming animations, useful as a prop for live music performers. However, they are currently missing the sound effects that are available on the Second Life versions of the same instruments.
"That has not been implemented in OpenSim yet," Rau said. "In Second Life, I have my songs inside."
According to Maué, the key issue with sounds is that the llSetSoundQueueing command is not yet supported by the  OpenSim server software.
GermanGrid will continue offering regions to rent, GermanGrid founder  Bernd Ostendorff (also known as "Easy Auer" on GermanGrid) told Hypergrid Business.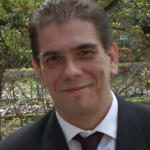 Prices start at 20 Euros (US $26) per month for basic regions, and go up to 45 Euros  (US $59) per month. Region rentals are also available on a week-by-week basis.
In addition, free regions are available for worthy causes.
"Certain projects, such as exhibitions, are supported by the GermanGrid," Ostendorff said.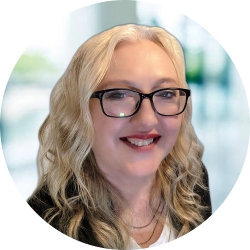 Latest posts by Maria Korolov
(see all)