Press Release: ProtonMedia Releases ProtoSphere 1.5: First Portable 3-D World for Business Collaboration
Now Companies Can Stop Meeting and Start Working with World's First Portable App for 3-D Virtual Collaboration
LANSDALE, Pa.–Today ProtonMedia released ProtoSphere 1.5, a major update of the company's market-leading virtual collaboration environment for the high-performance workplace. The new release gives enterprise teams nine major new features to collaborate more effectively while reducing or even eliminating travel and associated costs, including the first-ever ProtoSphere portable app.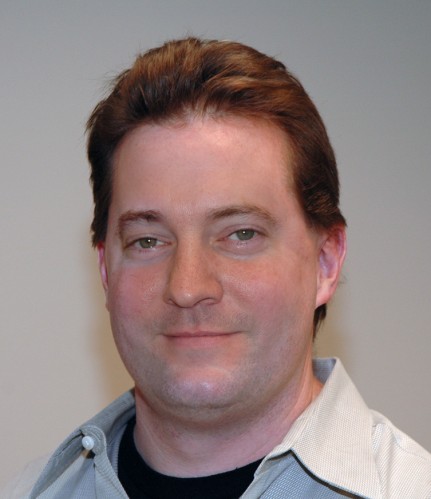 "There's a lot of interest in virtual meetings today," says Ron Burns, CEO of ProtonMedia. "But ProtoSphere 1.5 goes beyond meetings to actual business collaboration between cross-functional teams. That's why we're the #1 virtual workplace in the life sciences industry. We bake in the tools and technologies that let enterprise teams work securely and meet regulatory and compliance requirements that life sciences and other global organizations are subject to. And with our new 1.5 release of ProtoSphere, collaborating virtually anytime, anywhere couldn't be easier. All you need to do is plug a USB flash drive with the new ProtoSphere portable app on it into any PC, and you'll be beamed into your event in no time. No installation. No IT tweaking. No traveling. Just plug in and put your team to work."
ProtoSphere provides an arsenal of business-focused meeting, collaboration, and social communication tools that help companies accelerate decision-making, meet human capital management needs, raise productivity, and improve workplace performance overall. Here's what's new in ProtoSphere 1.5:
Portable application support lets you run ProtoSphere anywhere, anytime without installation. Just plug in any USB flash drive with the ProtoSphere app on it and you're golden.
Proxy support for single-port firewall traversal removes the need for any special configuration of the proxy server located behind a firewall.
Reading even the smallest type is a breeze with the new zoom function on presentation boards and media carousels.
Use the new Web integration feature to link to a page on the Web and browse it in ProtoSphere.
Updated Camera Controls allow for greater control to look around the environment.
ProtoSphere zones can now support 100 simultaneous users in every standard virtual room/zone for larger gatherings. And the mass-meeting auditorium feature still supports 250 simultaneous users.
Get a virtual makeover when you take your pick from 24 new male/female avatar heads (for a total of 113) and 50 new female/male wardrobe selections (for a total of 807).
See more of your meeting room and content with smaller VoIP inset windows.
ProtoSphere's updated Settings menu provides more options, such as the ability to turn on/off audible text notifications, show/hide avatar names, and more.
ProtoSphere 1.5 is available now via ProtonMedia direct sales and select systems integrator partners. Call 1-215-631-1401 for sales information. For more information on ProtoSphere 1.5's features, see the company's feature peek videos and features list. To download a free demo of ProtoSphere, please visit ProtonMedia's website.
ABOUT PROTONMEDIA
ProtonMedia is the developer of ProtoSphere, the market-leading virtual collaboration environment for the high-performance workplace, and the #1 virtual environment for collaborative PLM in life sciences. ProtoSphere's virtual environment provides an arsenal of business-focused collaboration and communication tools that help companies accelerate decision-making and raise productivity, improving workplace performance overall. The company is a Gartner "Cool Vendor in the High-Performance Workplace" for 2010. Its customers include some of the world's most respected brands, including AstraZeneca, Johnson & Johnson, Merck Inc., Chevron, Duke University, Deloitte, TIAA-CREF, Lockheed Martin, and Boeing. A trial version of ProtoSphere can be downloaded at http://protonmedia.com/trial-download/. For more information, visit www.ProtonMedia.com.


Latest posts by Press Release
(see all)