I was in a meeting recently with a local business networking groups going on — as I normally do — about virtual worlds. And the other folks at the meeting expressed an interest in using virtual worlds. But they didn't know how to get started. There were too many options, changing too quickly, and everything was hard to learn and use.
So here at Hypergrid Business we're going to put some resources towards developing guides for new users of virtual worlds.
And it occurred to me that there might be other stuff that we should be doing, but aren't. If only we had someone to ask… but, of course, we do. We have you, our readers. Specifically, the 8,000-plus different people who visit our site each month to read our articles.
If you could take a moment and answer a couple of questions — three questions, actually, that would be great. Feel free to add your own stuff under the "other" option. If you want more room, there's the comments — or you can email me directly at maria@hypergridbusiness.com.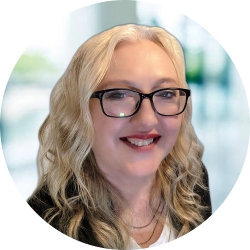 Latest posts by Maria Korolov
(see all)