Press Release: Real-time Machinima animation pioneers announce launch of Pixel Valley Studio
Frank Dellario and Tom Donnelly, previously from The ILL Clan, found new full services animation company
Acclaimed Real-time animation producers Frank Dellario and Tom Donnelly formally announced the launch of Pixel Valley Studio, a new company offering an array of services for animation, graphics, editing and other visual and scripted media content. Previously with renowned machinima company ILL Clan Animation Studios, co-founders Dellario and Donnelly offer 12 years of experience working with major media — including MTV, CBS, Showtime, Spike TV, TLC and the Golf Channel, among others — as well as corporate clients, such as IBM and Intel.
The partners formed Pixel Valley Studio to serve clients of all sizes with the same eye for excellence and innovation that caught the eye of The New York Times and Wired magazine, which dubbed the ILL Clan "machinima masters."
"We feel like we're on the cutting edge of what is capable with 3D animation – yet that edge, for us, doesn't necessarily correlate with a price point," says Dellario. "The success of our industry hinges on making quality animation more accessible, efficient and cost-effective for a broader range of uses. Thanks to Real-time animation, price and turnaround time don't have to be barriers to entry. At Pixel Valley Studio, we're committed to proving that."
Real-time Animation is one of a full suite of services that they offer, including traditional 3D computer animation, motion graphics and title design.
For more information about Pixel Valley Studio, or to reach co-founders Frank Dellario and Tom Donnelly, contact frank@pixelvalleystudio.com.
Frank Dellario has produced and shot Real-time Machinima footage for over 12 years, from the ILL Clan's Apartment Huntin' and Showtime award winning Hardly Workin' to Lenny and Larry on the Campaign Trail and TrashTalk. He's since directed animation for Intel's Centrino promo series and a Star Trek spoof for CBS's CES keynote. He also produced animation for CSI:NY, a pre Super Bowl spot for Two and Half Men and an animated segment for the Universal feature film Role Models.
Tom Donnelly has been an editor and After Effects artist since 1997. He was post producer for several television shows, most notably for nearly 200 regular season episodes and specials of TLC's interior design hit Trading Spaces. He's since produced and edited numerous Real-time animation productions for clients such as CBS and MTV, and on such shows as Golf Channel's The Haney Project and Sports Gone Wild.
About Pixel Valley Studio
Pixel Valley Studio is a new venture. For more information, please visit www.pixelvalleystudio.com.
Follow Pixel Valley on Twitter
Connect with Pixel Valley on Facebook
Subscribe to Pixel Valley news via RSS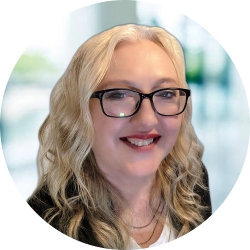 Latest posts by Maria Korolov
(see all)