According to our first reader survey, the majority of the readers of Hypergrid Business are interested in open source virtual platforms like OpenSim and social virtual worlds like Second Life.
Less than a quarter were interested in Web-based virtual worls like Venuegen, enterprise virtual worlds like ProtoSphere, and 2D virtual events platforms like InXpo and On24.
Totals add up to more than 100 percent because respondents could select more than one platform of interest.
It wasn't surprising that more than three-quarters were interested in news about virtual worlds, since Hypergrid Business is billed as a publication covering virtual worlds in the enterprise. A large majority were also interested in virtual world use cases, and reviews of virtual destinations.
Approximately half were interested in reviews of virtual destinations and reviews of hosting providers.
We also surveyed our readers about what products and services they would be interested in buying from Hypergrid Business.
About a quarter said they were interested in consulting services, research reports, e-books, and vendor comparisons.
If you are interested in working with us on producing research reports on e-books, or would like to market your consulting services, please contact [email protected].
(Given the sample size of the survey, the margin of error is 17 percent, so the exact response percentages should be taken as rough approximations.)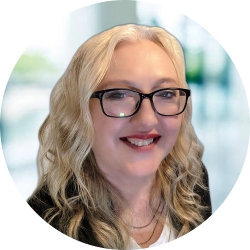 Latest posts by Maria Korolov
(see all)