We just found out about a wonderful write-up on the real-time animated training video we recently created for the Exergen Corporation.  The magazine, Executive Healthcare Management, is a well respected trade publication for healthcare management professionals and has a two page Q&A spread with Dr. Francesco Pompei, founder and CEO of Exergen Corporation, about the what they're calling the "Virtual Classroom."
The article talks about the success they're having with the 16 minute nurses' training video on the use and care of their Temporal Scanning Thermometer in hospitals around the world. And yes, I did say 16 minutes, which is considered long by today's Youtube standards.  It's working though, which points to the power of the animated medium, particularly when you engage the viewer in a familiar scenario set in their environment. There's a reason people will sit for two hours in a crowded movie theater; recreate that in a training video and you've captivated your audience. Some highlights from the article:
How they knew it was working.
"When 35 nurses crowded around an iPad's 10-inch screen, watched intently, laughed at the avatar interactions as similar to their real life colleagues. and exclaimed 'such a great idea' we knew our primary audience would be engaged."
His response to the question "Why Avatars?"
"Because we found that everyone is fascinated by this medium, and enjoys and pays attention to the content. Training videos, written materials, and even personal in-servicing tend to be boring and are often ineffective, requiring frequent and expensive follow-up by both supplier and hospital educators. Avatars are compelling."
He also talks about the cost advantages and ease by which we can update the training video when needed down the road (no actors or crew to call back to the set). But best of, are his ROI figures: how pass rates on written competency exams given after watching the video were 100%, compared to an average of 50% for their traditional personal in-service training. That blew me away.
I've been beating the drum of real-time machinima animation for over 12 years now, and this is probably one of the best testaments to the process I've seen yet. Read the whole article and thank you Dr. Pompei for a great write-up.
A sample clip from the training video is available here.
(This article reprinted with permission from Pixel Valley Studio.)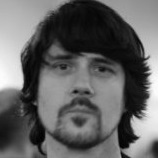 Latest posts by Frank Dellario
(see all)