The Virtual Worlds Education Roundtable, a group of educators working in Second Life, is expanding to a new grid on the OpenSim platform.
The group — originally called the Second Life Education Roundtable — began looking for expansion locations earlier this fall after Second Life announced the shut down of the Teen Grid and a doubling of land prices for non-profits and educators.
"Given the recent events, the unpredictability of this market, and the very nature of our organization, its wise to add a second 'home' in a virtual world other than Second Life," said A.J. Kelton, an organizer of the Roundtable and Director of Emerging Instructional Technology for the College of Humanities and Social Sciences at Montclair State University in New Jersey, in a blog post on the organization's website.
"You will be able to join us with your existing avatar," said Kelton in an announcement today about the new grid.
Currently, this means that visitors will be able to teleport in from ReactionGrid, JokaydiaGrid, FrancoGrid, and other grids running on the Hypergrid 1.0 protocol. Many other big grids, including OSGrid, GermanGrid, and AlphaTowne have already upgraded to Hypergrid 1.5, which is a more secure system. Hypergrid 1.5 comes with the latest version of OpenSim, which also supports media-on-a-prim, meshes, and is reportedly more stable than previous versions. ReactionGrid is expected to begin upgrading its clients' grids in the next couple of months, after the new software release is thoroughly debugged and tested.
The first meeting on the new grid will take place on December 1, Kelton said.
The VWER isn't leaving Second Life, however.
"The VWER has every intention on remaining in Second Life and continuing to hold our weekly meetings there," said Kelton. "That said, we do believe its a smart, healthy decision for the organization to seek a second home base upon which to grow."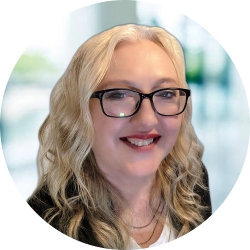 Latest posts by Maria Korolov
(see all)