It's easy to get frustrated with the pace of technological change. My wish list of OpenSim features gets longer with every day that I use the platform — but I'll save it for my Christamas wish list post.
Today, I want to express how thankful I am for what has been accomplished so far.
OpenSim
I am thankful for having this great open-source platform to play with. Easy enough to set up that my kids can do it — in fact, easy enough that I can do it. Compatible with all the familiar Second Life viewers. Where I can export Second Life objects and reuse the same scripts. Oh, and free.
OpenSim grids
I'm thankful for all the big, public OpenSim grids. It takes a lot of effort to build the infrastructure to support a public grid, and even more to create a community. These grid owners have helped test the OpenSim software, have contributed bug fixes, and have created a place where people can go find support and content. The open grids have also offered a docking point for people who run regions for free on their home computers.
Content creators
I'm thankful for the content creators who have voluntarily shared their virtual objects, scripts, animations and avatars for free. I'm also thankful for the freebie store owners who help distribute this content and make it easier for the rest of us to find it. For the folks who distribute content without permissions — I appreciate the sentiment, and sharing is normally a good thing, but you don't have to do that. There are enough people in OpenSim making stuff, and enough legitimate content.
The hypergrid
I'm immensely greatful to Crista Lopes, professor of informatics at the University of California, Irvine, who invented the hypergrid and keeps improving it. The hypergrid allows me to teleport from one grid to another to visit new places, go shopping, meet with friends, and attend networking events. But the woman just won't stop. She's also given us the Diva Distro, which is just about the easiest and quickest way to set up a hypergrid-enabled mini-grid out there. She's also given us a prepackaged starting inventory archive, full of clothing, avatar shapes, textures, and other stuff useful to new users. These days, she's working on making friends and messages work across the hypergrid. She is an amazing resources and treasure for all of us.
Mesh and media-on-a-prim
Media-on-a-prim took a couple of months to implement on OpenSim — but mesh took just a day. I can't get enough of how great, and fast, OpenSim developers are at rolling out new features. I'm also greatful to the Intel team who have made a tool that allows more than 1,000 avatars to attend an event on a single region, and to the folks at Rezzable who are developing a Unity-based Web viewer for OpenSim.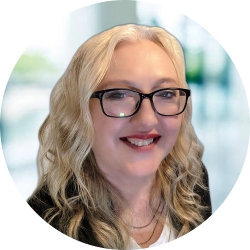 Latest posts by Maria Korolov
(see all)