The non-profit NewWorldGrid will stop allowing self-hosted regions to connect as soon as the grid completes its upgrade to the latest version of OpenSim.
"We are currently starting tests on the current OpenSim development releases," grid manager Olivier Battini told Hypergrid Business.
There is no firm date yet for the move, he added, since the grid is waiting for OpenSim 0.7.1 to be released. Currently, the official version of OpenSim is OpenSim 0.7.0.2 , which was released last September. Experimental, updated versions of OpenSim are currently available for testing but they are not fully debugged yet and so not suitable for deployment to a working grid.
"As soon as the OpenSim 0.7.1 stable version is released and we finish testing, we will start preparing migrations for New World Studio people," Battini said.
New World Studio no longer supported
Although NewWorldGrid offers hosted regions — US$40 (30 Euro) a month, with 20 Euro (US $27) setup fee, for 15,000 prims — many people connect regions that they run on their home computers, or with third-party hosting providers. Companies like New Voice and YourSimSpot offer regions for $10 a month that they will connect to any open grid.  (Full list of OpenSim hosting providers here.)
Those running OpenSim at home can download the OpenSim software from OpenSimulator.org and configure it themselves, or they can use New World Studio, which is a tool that automatically sets up and configures OpenSim for connection to NewWorldGrid.
However, once NewWorldGrid upgrades, New World Studio will no longer be supported, said Battini.
"As a non-profit, we have to keep some control over our costs," he said.
Each new region connected to the grid is an addition burden on the grid infrastructure, he explained.
While objects located on a region are stored on the region's own server, or the home computer that's hosting it, the assets kept in avatar inventories are stored on central grid servers.
As more free, self-hosted regions are connected to the grid, there is more activity on the grid, more avatars, and more objects that are created and traded. All this puts additional burdens on NewWorldGrid's servers without any revenues to offset them.
People who currently have regions on NewWorldGrid and want to continue hosting them at home will have to switch to "standalone" mode — this means that each region is its own little mini-grid. However, since NewWorldGrid is hypergrid-enabled, users will be able to take their existing avatars and travel with them to their standalone regions, with their appearance and inventory intact. Or they can create new avatars on their standalones, and use them to hypergrid travel to NewWorldGrid to visit their friends and attend events.
"As New World Studio stops, we will help people migrate to their own new worlds and let them use their sims as they see fit," he added. "People will still get engaged support and handy tools for setting up their sims from the New World volunteers and community."
This could be an advantage for some users, since NewWorldGrid is a kid-safe environment. By switching to standalone mode, users will be able to have mature content on their regions.
Meanwhile, NewWorldGrid will continue to offer some free hosting, he added.
"We [will] continue providing active support to our educators and science projects," he said.
Open grid alternatives
For those who want to run regions at home, but connect to a larger grid, there are several open grids that allow self-connected regions.
The biggest of these is OSGrid, which currently has around 6,000 regions — it is the largest grid running on the OpenSim software.
OSGrid offers its own, pre-configured version of OpenSim, available for download here. OSGrid is also hypergrid enabled, so users can teleport back and forth to standalones, to NewWorldGrid, and to other grids running a recent version of OpenSim.
Another open grid is FrancoGrid, which, like NewWorldGrid, also has French as a primary language and is also a non-profit. FrancoGrid is quite a bit smaller than NewWorldGrid however, with just 267 regions. NewWorldGrid, by comparison, has 616. FrancoGrid also has fewer users — just around 3,100 registered account holders, compared to over 10,000 on NewWorldGrid.
FrancoGrid is hypergrid-enabled, but currently runs an older version of OpenSim which is not compatible with the latest releases.
Another not-for-profit open grid is the German-language Metropolis, which has 253 regions and 1,375 registered users.
"We still allow citizens to connect their self-hosted region, even if they run on home computers," grid owner Lena Vanilli told Hypergrid Business. "There are no ideas to change that."
Other open grids are ScienceSim and MyOpenGrid. More info about different types of grids can be found in the article "An OpenSim grid primer."
The non-profit quandary
Running an OpenSim grid costs money. Even with the burden of individual regions spread across other computers, the grid's central servers have to handle the map that keeps track of where all these regions are, the avatar inventories, as well as a central Website and discussion board. Plus there's the manpower requirements — maintaining and upgrading the software, and solving user problems.
Non-profit grids typically operate on donated hardware, and use volunteer labor.
Commercial grids offset these costs not only by renting out regions, but by selling virtual currency and taking a cut of their marketplace transaction fees. Some commercial grids also charge extra for uploads, off-line backups, building privileges, combat systems, or other features. Most of these revenue sources are not suitable for non-profit grids.
Last year, the Italian-language Cyberlandia grid tried to solve the growth problem by splitting up into smaller, hypergrid-enabled mini-grids. The idea was that the mini-grids would use the "link regions" function of OpenSim to make them look as if they were all part of one big grid. Each mini-grid, however, would handle its own avatars and inventory database. This federated model was intended to allow the grid to keep growing.
Instead, Cyberlandia fell apart, with one of the mini-grids, Craft, eventually growing into a full replacement.
It seems that there is value in maintaining a community, in sharing the same asset database, having a common Web-based forum, and in being able to walk across to your neighbor's region.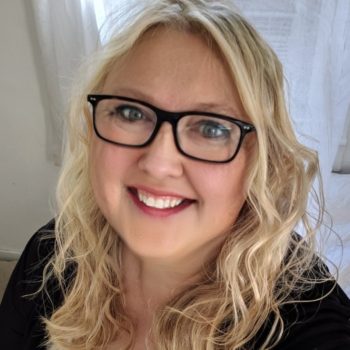 Latest posts by Maria Korolov
(see all)