Press Release: PPD and ProtonMedia Win 2011 Microsoft Life Sciences Innovation Award
Microsoft recognizes ProtonMedia for the second consecutive year for its innovation in life sciences with its ProtoSphere virtual collaboration technology
LANSDALE, Pa. – Microsoft Corp. has named PPD, Inc. and ProtonMedia winners of a Microsoft 2011 Life Sciences Innovation Award, recognizing their innovative use of ProtonMedia's ProtoSphere in creating PPD® 3D. The virtual, collaborative environment improves the cost-effectiveness, speed and quality of clinical trial training for life sciences organizations developing new medicines for people in need.
The Microsoft awards, announced at the Drug Information Association's (DIA) 47th annual meeting in Chicago, honor companies using Microsoft solutions to realize business and information technology benefits. This year's winners are revolutionizing medicine by bringing therapeutic breakthroughs to the market faster, to fight serious ailments, improve healthcare and enhance people's quality of life.
"The life sciences industry is uniquely positioned with many new challenges, and pressure is stronger than ever to cut costs and bring new drugs and therapies to market faster," said Michael Naimoli, worldwide managing director, Life Sciences, Microsoft Corp. "Each year, we are impressed with how the winners demonstrate sustainable impacts through technology, and are proud that Microsoft's software platforms play an important role in enabling these achievements in life sciences."
PPD collaborated with ProtonMedia to develop PPD 3D by integrating ProtonMedia's ProtoSphere, a virtual collaboration environment, with PPD® Adaptive Solutions, the innovative suite of data, technology and performance and solutions. PPD 3D empowers PPD clinical research team members to meet remotely with each other and sponsors and to engage in highly social, interactive and visually appealing 3-D virtual spaces. Users can talk, send instant messages, view and interact with presentation and media content, record notes, and access the web – all at the same time, from anywhere.
This marks the second consecutive year Microsoft has recognized ProtonMedia for its innovative solutions in the life sciences industry. Microsoft named Merck and ProtonMedia winners of the company's Life Sciences Innovation Awards 2010 for Merck's industry-first scientific poster session held in ProtoSphere.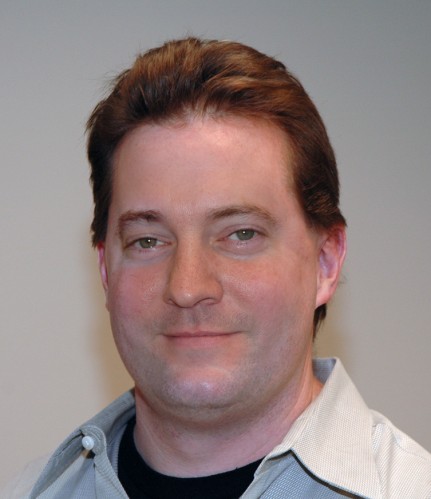 "Our joint development with PPD is testament to the power of using Microsoft's technology as the backbone to combine PPD's data and information platform with a virtual collaboration environment like ProtoSphere to deliver a positive impact to the life sciences industry," said Ron Burns, CEO of ProtonMedia. "Our solution shows how life sciences companies can maximize their Microsoft investment, while achieving measurable improvements in their clinical trial training processes and results. We thank Microsoft for recognizing our work with PPD and the value of ProtoSphere in the life sciences industry."
"PPD 3D improves the way we train clinical research associates to monitor clinical trials, which is vital for enhancing the quality of site management and clinical monitoring for our clients' research programs," said Mike Wilkinson, Ph.D., PPD executive vice president and chief information officer. "We are honored that Microsoft, whose technologies are ubiquitous in the life sciences industry, would recognize the results of our collaboration with ProtonMedia, the ideal virtual collaboration technology provider."
ProtonMedia is a Microsoft Life Sciences partner, and its ProtoSphere technology is the #1 virtual collaboration environment in life sciences today. ProtonMedia is also the first and only virtual immersive environment software provider to achieve Microsoft's Silver Unified Communications competency. ProtoSphere is the only virtual collaboration environment built entirely with Microsoft technology, and integrates with Microsoft Lync Server 2010, Microsoft SharePoint, The Microsoft Office Suite, and Microsoft Active Directory.
Microsoft award participants consisted of worldwide life sciences corporations in pharmaceutical, biotechnology and medical device companies that are innovatively applying technology to create therapeutic innovations. Winners were selected by an esteemed panel of industry experts and will be highlighted on the Microsoft website at http://www.microsoft.com/lifesciences and on the Microsoft in Health blog at http://blogs.msdn.com/b/microsoft_in_health/.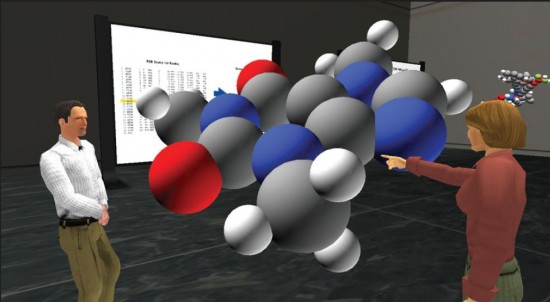 ABOUT PROTONMEDIA
ProtonMedia is the developer of ProtoSphere, the market-leading virtual collaboration environment for the high-performance workplace, and the #1 virtual environment for collaborative PLM in life sciences. ProtoSphere's virtual environment provides an arsenal of business-focused collaboration and communication tools that help companies accelerate decision-making and raise productivity, improving workplace performance overall. The company is a Gartner "Cool Vendor in the High-Performance Workplace" for 2010. Its customers include some of the world's most respected brands, including AstraZeneca, Johnson & Johnson, Merck Inc., BP, Chevron, Duke University, Deloitte, TIAA-CREF, Lockheed Martin, and Boeing. A trial version of ProtoSphere can be downloaded at http://protonmedia.com/trial-download/. For more information, visit www.ProtonMedia.com.
ABOUT PPD
PPD is a leading global contract research organization providing drug discovery, development and lifecycle management services. Our clients and partners include pharmaceutical, biotechnology, medical device, academic and government organizations. With offices in 44 countries and more than 11,000 professionals worldwide, PPD applies innovative technologies, therapeutic expertise and a commitment to quality to help clients and partners accelerate the delivery of safe and effective therapeutics and maximize the returns on their R&D investments. For more information, visit www.ppdi.com.

Latest posts by Press Release
(see all)