Washington, D.C.-based grid SpotOn3D is looking for developers to work on gambling-related projects, now that online gambling has been legalized in the nation's capital.
"This opens up many opportunities for metaverse developers," Philippe Pascal, the company's developer program manager, said in an announcement today. "SpotON3D is currently on the look-out to form strategic partnerships with metaverse developers to convert this recent political change in a business opportunity we can all take advantage of."
Applications will be handled on a first-come, first-serve basis, he said. Those interested should email games@spoton3d.com.
Currently, the only major commercial grid to allow in-world gambling is Avination, which is based in the U.K.
SpotOn3D launched its developer program earlier this spring.
SpotOn3D's parent company is Powersynch, LLC. In addition to the SpotOn3D main grid, the company also operates the VeeSome recreational grid, the MusicaJam event-oriented grid, the Edu-Merge education-focused grid and Biz-Grid, which providers virtual meeting space to small companies and entrepreneurs.
The company also has a unique multi-grid content delivery system for its merchants.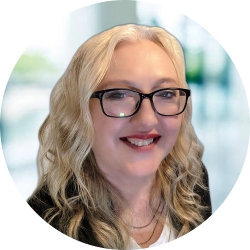 Latest posts by Maria Korolov
(see all)