There's a new immersive platform in town. HostaVirtualEvent.com is focused on business users — like Venuegen and Web.alive. But it's based on Unity, like ReactionGrid's Jibe and Second Places' Unifier.
The advantage of Unity is that millions of people already have the Unity plugin, there's no need to open ports in corporate firewalls, it will be easier to roll out mobile apps, and a Flash export option is on its way.
"We will have iPad and Android apps," said Jim Piggot, CEO of parent company, TPLD Ltd., based in Dundee, Scotland.
The company has been around for a couple of years, running in stealth mode, working on projects such as virtual oil rigs for petroleum companies. It currently has 80 customers, ranging from consulting firms to small and medium enterprises to corporations.
Pricing is significantly higher than its closest competitors, which typically start around $50 a month. HostaVirtualEvent starts at $185 a month (120 pounds) for a single room that can hold up to 25 simultaneous avatars — $3,090 (2,000 pounds) for two years of hosting.
Cloud hosting
According to Piggot, the system is designed to be massively scalable, with Amazon cloud hosting. A single room can hold up to 500 avatars — and there's no limit to the number of simultaneous avatars that can visit a full corporate campus.
"We also offer it as a package that they can host on their own servers, but we find that corporates prefer to have it hosted [by us] as long as it meets their security needs," he said.
For example, the only data that HostaVirtualEvent holds is the user passwords, he said.
"Everything else is done through secure sockets, through the front end of the organization," he said. "For example, universities are paranoid about their students' information. We have them log in through their systems, so everything is secure on their site."
When users upload documents into the environment — such as, for example, sensitive financial presentations — they are stored in a segregated part of the Amazon cloud.
"Every environment has its own secure private place on the cloud," Piggot said. "Only the administrators of the organization can access that information."
Choice of templates
Like the other business-focused platforms, HostaVirtualEvent offers customers a choice of more than a dozen starting environments, such as meeting rooms, lecture halls, an oil rig, or an outdoor plaza — more templates to come.
However, as with most such environments, users have only a limited ability to change the environment. In HostaVirtualEvent, administrators can move furniture, add, move, and resize presentation screens, and add teleportation portals.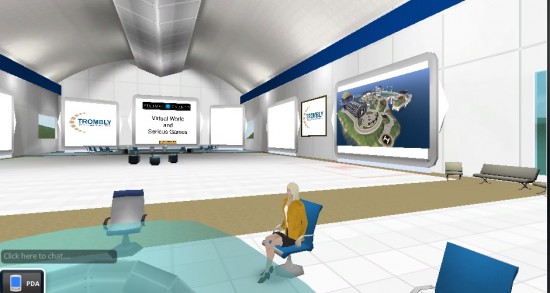 Presentation screens can be used to display live Google Docs, videos, Websites, polls and quizzes, and live webcam streams.
"Right now, we create all the assets," said Piggot. "But we're looking for ways for people to upload assets."
There is also an API — application programming interface — that allows direct connections to learning management systems like Blackboard and Moodle, and LDAP directories. Many connections are already set up, but custom connections are available through company's professional services arm, at an additional fee.
The company rolled out Facebook integration this past July. There is also support for Skype and Microsoft Lync.
Still to come
Like most enterprise-focused platforms, avatar appearance choices are very limited and very basic, as is the choice of pre-built templates or furnishings.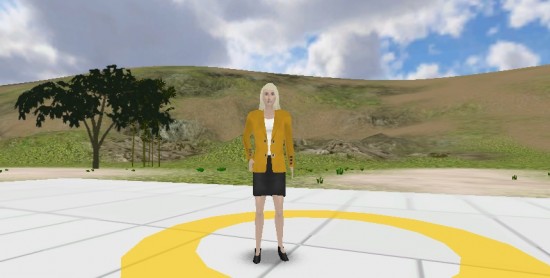 Since Unity supports mesh uploads, fixing this won't be too difficult and, Piggot said, the company has plans to improve avatar appearance in the future.
The platform also needs a little more work on interface design. Setting up teleportation portals, for example, isn't obvious and intuitive, and a fix is in the works.
There are only three built-in gestures — waving, applauding, and raising hand. Most corporate environments have a broader range of built-in gestures, such as handshakes and smiles.
The company might also consider a new product name. HostaVirtualEvent is generic and not particularly memorable — though it is descriptive.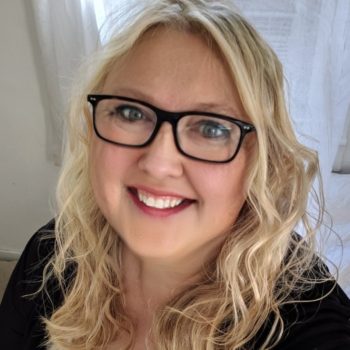 Latest posts by Maria Korolov
(see all)