A total of 3,208 visitors came to this month's World of Warcraft fan convention, held online, on the Utherverse immersive environment platform.
They spent the in-world equivalent of $14,250 over the two days of the event, according to Utherverse spokesperson Stephanie Conrad.
World of Warcraft FanCon featured a trade-show, talks and seminars, guild parties and recruitment events, and tournaments. Fans from all over the world met one another, learned more about the game, and spent time with top WoW players, experts and add-on software developers. The event was not affiliated with Blizzard, the company behind World of Warcraft.
"Virtual conventions like this one are the next killer app for the Web," Utherverse CEOÂ Brian Shuster told Hypergrid Business.
Speakers included Roberto Garcia, aka Towelliee, who is one of World of Warcraft's top players.
"The FanCon was pretty amazing," said Garcia. "I met a lot of people from different regions of the world as well as different companies. Another great way to network!"
Jeff Lewis, who plays Vork on the Web series The Guild, was also a speaker.
Several speakers, including Garcia and Lewis, drew audiences of over 1,000 people to their talks, said Conrad.
"I found it to be a very fresh and unique way to do a convention without the cost and travel issues," said Gareth McBride, a syndicated movie and game critic, writer and author. "It was nice to meet such a diverse group of people and made me think about doing some virtual conventions in the future."
The event was held on Utherverse's recently-launched UtherConvention platform and was free to attendees.
This month's event was the second convention held on the platform, following on July's UtherConvention 2011, a live online trade show featuring virtual world technology.
Quotes from the attendees:
"Who knew there were so many sexy nerds out there?" – Trisha McNabb
"It's so cool when two games can collide and offer one hell of a convention. I am glad I didn't miss this." – Kate Barton
"When is the next one?" – Brad Wendel
"I couldn't believe I actually met Towelliee!!!" – Matt Svenston
"Utherverse is fun but FanCon was WoW." – Lyle Guthery
"Fancon virtually WOW'd me." – Carly Mackintosh
About Utherverse
Utherverse is a virtual world platform, similar to Second Life and Blue Mars, but with a more adult focus.
It is a room-based environment — users teleport between locations — like with Blue Mars and all other virtual world platforms except Second Life and OpenSim. In the latter, regions are arranged on a grid and users can walk between them.
Utherverse is also mesh-based, and uses a downloadable stand-alone viewer. Its currency is Rays. The company claims 9 million registered users, and 65,000 rooms, which are included free with a $20 premium monthly membership.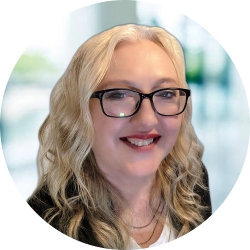 Latest posts by Maria Korolov
(see all)