Rivers Run Red was a pioneering 3D content development company in Second Life. No, make that THE pioneering content development company.
The company brought major brands to Second Life — and was featured in a Businessweek cover story.
Just last year, Rivers Run Red had about 30 regions in  Second Life.
No more. Its Second Life regions have been moved to Kitely, with just one region left in Second Life.
"It's the cost,"  founder and CEO Justin Bovington told Hypergrid Business. "Clients are not prepared to have a multi-sim environment in there that's costing them $300 a month — plus the money for our work."
Kitely gives his clients what they want, he said.
"It's an on-demand service," he said. "The clients aren't looking to committing $2,000 a month in sim charges. In this economic environment, that's not easy to justify."
By comparison, Kitely payment plans run from $5 to $100 a month per user.
Kitely costs vs. Second Life
Say a company has a region in Second Life. That's $1,000 a month in setup costs, plus $300 a month for the hosting.
For the same amount of money, you get three top-tier user accounts, with 100 regions each and unlimited usage. So that's a total of 300 regions — 300! — with up to 100,000 prims each and maximum capacity of 100 avatars. Plus unlimited use for three users. Plus 15,000 total Kitely Credits — enough for pay for 250 hours of access for clients a month, after clients exceed their two hours of free usage a month.
And that $1,000 in setup costs can be put towards more credits, since Kitely doesn't charge a setup fee. For $1,000, you can get enough Kitely Credits for pay for another 5,000 hours of usage.
Or you can keep the $1,000 and have visitors cover their own access costs — the first two hours a month for each user is free, and after that it's just 20 cents an hour. Or you can put it towards additional regions — each region over the allotted limit is 10 cents a month, or $1.20 for an entire year.
At 30 regions, Rivers Run Red and its clients were spending more than $100,000 a year in Second Life. The same 30 regions are $50 a month in Kitely — or just $600 a year. That plan includes up to 250 hours of user access a month.
And, these days, Rivers Run Red clients don't spend too much time working in-world.
"Historically, most of the people we used to deal in companies were the in-world evangelists," said Bovington. "They were very hands-on and wanted to be hands-on. They wanted to make objects. But they've moved on now. They just say, 'Build it, make it right, create a solution and product for us. We'll give you the budget for it'."
Rivers Run Red currently plans to have 35 regions in Kitely, plus different versions — and sees no reason not to increase it to 100 regions.
"We have a budget to do a lot more experimentation work," Bovington said.
According to Kitely CEO Ilan Tochner, Rivers Run Red currently uses the same access controls and interface as available to all users, and all regions are part of the same large Kitely grid, though direct region-to-region teleports are not currently supported and, as a result, Kitely regions look and feel like small, independent worlds.
In the future, however, companies will be able to get their actual independent worlds from Kitely.
"We plan to develop organization accounts which will include, among other things, support for virtual girds," Tochner told Hypergrid Business. "A virtual grid is one where an organization get the benefits of being in the Kitely universe but retains control of which worlds people from that organization can access and which people from outside the organization can visit the organization's worlds."
Meanwhile, the fact that Kitely regions are accessed via its Website, already gives Rivers Run Red some options.
"We're setting up private front ends, that enable a more seamless experience," said Bovington. "The idea is that teams, groups, or clients can have a consistent brand experience from the first click to their content. We're calling this Private Front Ends. What has been missing [in Second Life] is a direct relationship with their own content and the ability to get to it more securely, quickly and without the worry of being bumped to starter area or other content provider."
Collaboration and rapid prototyping
Kitely is a good fit for Rivers Run Red's clients, who use their regions for rapid prototyping of environments such as store and airport layouts and hotel lobbies.
"We really like what Kitely is doing, we think they have the right business model, particularly for people like us," said Bovington. "It allows us to be in control — and our clients to be in control of what they're doing."
For example, Kitely allows users to instantly download entire regions as OAR files, or upload existing OAR files, or make copies of existing regions.
"Being able to back it up and give it to the client within two clicks — we couldn't do that in Second Life," said Bovington. "We can do that now. It sounds like an obvious thing, but it's been a barrier for people."
And it's not just about the backups.
"One of the things we're really excited about with Kitely is that it allows us to do versioning, which has always been an issue in the Second Life environment," he said.
In Second Life, region owners looking to repurpose a space have to take down the old content, and put up the new environment, or use cumbersome work-arounds such as rezzing devices.
With Kitely, Rivers Run Red can save multiple versions of a particular build, or save previous experiences and return to them at any point.
"Our clients can see iterations over time and revisit," he said.
A typical customer project would be to create a section of a supermarket in order to model different product placements. Rivers RunRed would build the environment, and clients would come in to see how it would fit together, how it would look from different angles. They would also take photos or videos of the environment to incorporate into PowerPoint slides or marketing presentations.
"It's years ahead of what they were using before," he said. "They were using 2D schematics or incredibly expensive 3D Studio Max fly-throughs."
Some even create physical mock-ups for supermarkets, he said. "That's incredibly costly and wasteful."
OpenSim isn't the best platform, however, for big public meetings. The public isn't ready, the companies aren't ready, and the interface needs work.
According to Bovington, the sweet spot right now for virtual worlds is smaller events than can be repurposed and amplified in other media.
"We don't think it's suitable as a mass experience," he said. "Instead, get 25 people in a space, have a seminar, record it, and put it on YouTube as an amplification system. Keep it controlled, keep it small, and use other media to magnify it."
Meanwhile, some Kitely critics have condemned the company for only allowing access to Facebook users. More login options are in the works, but, as of today, Kitely uses Facebook credentials to generate avatars for new users, and Facebook groups for fine-grained access control to individual regions.
The Facebook access hasn't been an obstacle for Rivers Run Red clients, however — just the opposite.
"It really does help," Bovington said. "Now, most clients are telling us they're allowed to access to Facebook at work because that's where their audience is, that's where consumers are living."
Facebook access also significantly speeds up the first-time user experience.
The big move to Unity
The other big shift for Rivers Run Red is towards Unity, which allows immersive, 3D environments to run in a browser or on a mobile device.
"Unity where 90 percent of our work is now because it's scalable and it's also a product which we can make a product from," said Bovington. "We can re-badge it, re-purpose it, and get it out there under a license."
Although Unity is popular for public-facing marketing environments and 3D games, Rivers Run Red clients tend to use it for internal collaboration and training.
As a result, Bovington said, Rivers Run Red is working on porting its Immersive Workspaces environment into Unity.
Unity isn't a platform for fast prototyping, however. Bovington said it's used mostly for projects that are going to be "in cement" for at least six months.
For example, the company is using it to create facilities training modules that can be accessed on tablet devices.
Unlike OpenSim, Unity requires professional 3D development work, and takes more time to develop and create virtual environments.
"It's a longer production line, and we've had to up our game in terms of our abilities," Bovington said.
Part of Second Life's history
Rivers Run Red bought the first commercially available Second Life regions, an island, in 2003.
"We were the first in and last out, in terms of a commercial development company," Bovington said. "It was called Avalon. Since we were the first company to come in, we had protesters. It was the first-ever island, sitting just off teh main mass of the mainland. Nostalgically, we're holding on to it. But I'm going to see over the next couple of months if I can justify the fee to keep it running."
Avalon was also the site of the company's first project, a big music festival for the BBC.
Another early project was the use of Second Life to mock up scenes for the Disney feature film The Hitchhikers Guide to the Galaxy.
"We realized that it was a fantastic rapid prototyping tool," Bovington said.
Rivers Run Red predated other Second Life development shops such as Electric Sheep and Millions of Us.
During the peak years of 2006, 2007 and 2008, the company was behind two-thirds of all commercial projects on the platform.
Herman Miller
from
Rivers Run Red/KinseyWhitehous
on
Vimeo
.
One of its best-known products was Immersive Workspaces, which integrated the Second Life environment with Web-based collaboration.
"We did it as a product with Linden Lab three years ago," he said. "It was going to be used as a Second Life Enterprise product, as well as on the [main] grid itself."
However, Linden Lab discontinued the Second Life Enterprise product — which allowed companies to set up private grids on their own servers — in the summer of 2010.
And clients weren't interested in running meetings and having employees collaborate on the main grid.
"We were thinking it was going to be used as a mass collaboration environment, a public-private park," said Bovington. "But the clients really wanted their own closed worlds. They had proprietary information and data, and couldn't afford to have anything be allowed out.'
Collaborating in a big public space was "idealistic," he said. "It doesn't hold sway with CTOs."
"I'm not taking anything away from Second Life," he added. "It's still a great product. It's just that the market has moved on considerably. And Second Life as a brand has got a few bits of trouble now as to what it means as a brand. Is it a consumer world, a role playing world, an education place?"
At conferences, when people talk about Second Life, they talk about it as a platform — but not as a solution, he said.
The last consumer project the company did in Second Life was in 2008.
"It has been successful, and it has given us a fantastic amount of learning, but it's time to move on."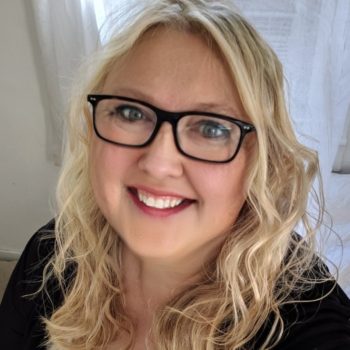 Latest posts by Maria Korolov
(see all)