New World Studio, which is currently the easiest way — by far — to install OpenSim on a home computer, will get an upgrade and some new features next month, said Olivier Battini, president of the Virtus Association, the non-profit behind both New World Studio and New World Grid.
New World Studio currently runs an older version of OpenSim, specifically the Diva Distro based on OpenSim 0.7.1.1, released ten months ago. The latest Diva, release three weeks ago, is at 0.7.3, which includes a number of bug fixes, more hypergrid features and stability, and support for non-player characters.
In April, New World Studio will be upgraded to the latest version of OpenSim, Battini told Hypergrid Business.
"I'm also looking to add an automatic update process, but this may require a bit more work," he added.
There will also be some new features added to New World Studio, he said, such as a choice of whether to have megaregions or not.
The megaregion dilemma
Currently, the Diva Distro uses megaregions by default. The starting configuration is four standard regions joined together in such a way as to have no border crossings — in effect, OpenSim sees them as one large region. This makes walking around easier, and also allows vehicles to work better.
Many people love megaregions, and they're a great fit for corporate and school campuses, residential areas, and any kind of activity that involves vehicles or scripts that need to cross region borders.
However, there is one disadvantage to working with megaregions — region backups, in the form of OAR files, work in an unusual way.
Normally, when someone makes a backup of a region into an OAR, everything that's physically located on that region is saved — the terrain, the objects, and the scripts. With a megaregion, however, all the objects are saved into the OAR of the first region, and the other three OARs are almost empty.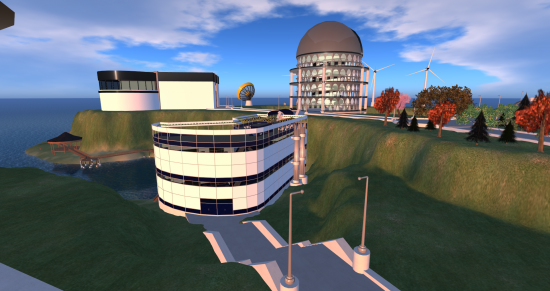 One well-known example of this is the Universal Campus OAR — where the first OAR is 70 megabytes, and the other three are just 256 kilobytes each.
People who want to use the Universal Campus OAR have to upload all four OARs, into a similarly configured megaregion.
Someone using New World Studio to create standalone, one-region OAR files would be better off turning off the megaregion function, so that each individual OAR would save properly.
The New World Studio roadmap
Future development plans also include groups and profiles, automatic connection to a bigger grid, pre-made avatars, an easy-to-use button for loading and saving OAR files, as well as inventory archives — IAR files.
"All these features are on the road map," Battini said. "I also made a quick directory of worlds running New World Studio. People wishing to make their world public will have their world page and info on this website."
That website will be up shortly, he added.
Folks interested in participating in the development process can attend the next meeting,  on Wednesday, April 4 at 9PM UTC+1 — or 1 p.m. SLT and Pacific time, 4 p.m. Eastern time. The meeting will be on New World Grid, accessible via the hypergrid at grid.newworldgrid.com:8002. Future meetings will be held every two weeks after that, on April 18, May 2, May 16 and May 30.
Another way to participate is to join the New World Studio Facebook group, which is open to the public.
About 15 people attended the last meeting, on March 21, Battini said, and helped produce the road map. They also helped create an online survey for those interested in voting on the features most important to them.
Preliminary survey results show that about a third of New World Studio users run it to have fun, another third use it for building, and the rest use it for professional or educational purposes.
The most-requested features so far are OpenSim version updates, loading pre-made OARs during the install process, and a public directory of New World Studio worlds, in that order.
There are a number of pre-made OARs now available for OpenSim users, most released under the liberal Creative Commons license. They include Linda Kellie's amazing OAR files, as well as dozens of others from other creators.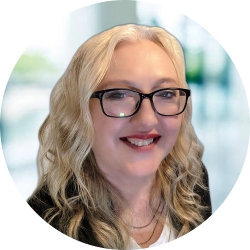 Latest posts by Maria Korolov
(see all)