Linden Lab has issued new guidelines for third-party viewers who wish to include advanced new features that use the proprietary Havoc physics engine.
Of most interest to OpenSim users, the guidelines require that the viewer be "primarily focused on Second Life as a target market, and have a significant base of users within Second Life."
While this is currently true of all viewers — given that OpenSim's user base is tiny compared to Second Life, all viewers have a "significant base of users in Second Life" — that may not be enough.
That's because the sublicensee agreement is even more restrictive, saying, "Sublicensee must require the Third Party Viewer to connect only to servers owned or operated by the Company [Linden Lab]."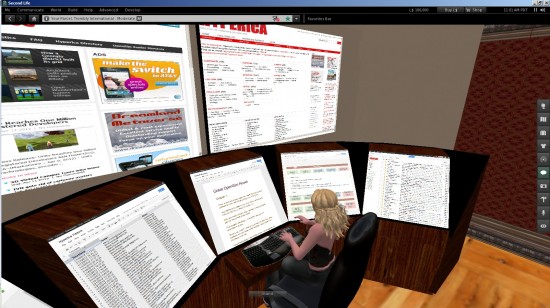 This is currently being discussed at length on the SL Universe forums with both OpenSim developers and third-party viewer developers weighing in.

"Speaking as an OpenSimulator core dev, I do find the clauses in both [the guidelines and the sublicensee agreement] to be very disturbing," said Justin Clark-Casey,  president and founder of the Overte Foundation that oversees OpenSim.
"[It]Â seems to force the third party viewer developer to choose between developing explicitly for Linden Lab only — i.e. no OpenSimulator accommodation of any kind, including such things as grid list, better hypergrid, etc. — and developing only for OpenSimulator and similar systems," he added. "[And] even if the TPV abided by all the rules, they could still have their sublicense terminated for any reason whatsoever with 30 days notice."
Potential workarounds
However, some commenters have pointed out that any viewer — including the official Second Life viewer — can be used to access any OpenSim grid simply by modifying the path. For example, instructions for how to do this for OSGrid are here, under "Connecting to the Grid with Viewer Parameters."
If the grid users log into is hypergrid-enabled, then they can access any of the 70-plus other grids accessible over the hypergrid — and the number of growing every week, as a result of recent advances in OpenSim stability and easy-to-use setup tools like New World Studio.
Another option is to have a standalone software that handles the viewer selection and path configuration.
For example, the OpenSim-based Kitely grid has its users download a plugin that enables them to connect to Kitely using any viewer of their choice, including the official Second Life viewer.
Separate development
Another option is for OpenSim-specific viewers to be split off from the ones focused on Second Life. This will allow viewers to offer more OpenSim-specific features, such as better hypergrid functionality.
This is an issue that has long been debated and discussed in the OpenSim community.
However, the OpenSim user base is tiny, and most users come over from Second Life, where the ability to use a familiar viewer would be a significant advantage.
The one exception is private company and school grids, where the users are completely new to virtual worlds and use whatever viewer they are prescribed. In these cases, however, the best solution is a viewer hard-coded to access just that one grid, so that users — especially young children — aren't tempted to explore other grids during school or work hours.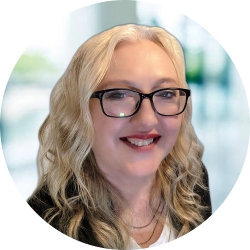 Latest posts by Maria Korolov
(see all)