An English teacher based in southern China has launched an OpenSim grid for English students.
Currently, over 100 of his college-age students are using the grid, as well as students from Italy, Russia, and Japan. They practice English, and interact with English speakers who teleport in from other grids — the hypergrid address is englishgrid.com:8002. The students also take field trips to other grids to practice their English, most recently to OSGrid's LBSA Plaza.
Keating is a graduate student at the University of Illinois in human resource development, researching virtual language training and the use of English in the workplace.
"My strategy is to provide a platform for cross-cultural communication," said Keating, who is also known as "Zhanmusi Laoshi" on the grid.
He hopes to have outside teachers using the platform to hold classes for both university students and corporate employees.
The grid is currently in the experimental, pilot phase and most offerings are free, though private, one-on-one instruction is US $10 per hour.
Teachers interested in participating in the project can contact Keating at james@englishnetwork.org. There is currently no charge to reserve a classroom.
There is also no charge to set up language exchange programs with English-speaking students interested in learning Chinese.
One obstacle, however, is time zones.
According to Keating, many Chinese dormitories shut off Internet access at night in order to ensure that students don't stay up all night.
Tech specs
The grid is currently five regions hosted outside of China, running on a virtual private server from 64uVDS. Keating set it up manually from a standard OpenSim distribution.
The grid uses the free voice service from Vivox.
Keating is currently working on enabling groups and finding more hypergrid events and gathering places for his students to visit.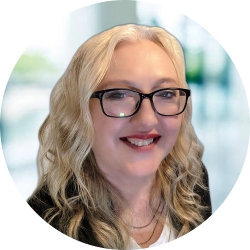 Latest posts by Maria Korolov
(see all)