Note: See comments below for some warnings.
It's been in the works for a couple of years now, and finally launched quietly last month — now the Free Open Grid project from Free Open University hopes to get 200,000 schools into OpenSim.
As part of its initial push, the group offers free regions for anyone, whether or not education-related. The only exception is elementary schools — Free Open Grid is currently working on creating a secure virtual private network to support the safety requirements of younger students.
Those looking to find out more about the free region offer can email [email protected] or hypergrid teleport to the grid's welcome region at unimatrix001.freeopengrid.org:9500 (upper) and friend or IM the avatar named Free Regions.
The free regions can be set up as standalones or attached to large open grids like ScienceSim and FrancoGrid. OSGrid is not currently supported.
They can also attached to Free Open Grid-sponsored minigrids. The project typically deploys 25-region mini-grids using the Diva Distro distribution of OpenSim, with megaregions disabled.
Megaregions is an OpenSim feature that makes many regions look like a single region to the viewer, eliminating border crossing issues. The downside, however, it is that it becomes harder to save backups of the individual regions as OAR files.
The technical specs of the free regions vary, since Free Open Grid has a number of different kinds of servers with different configurations.
"The free regions service is like a box of chocolates," said Scott Provost, the administrator for Free Open University.
If there are problems, the regions can be moved to another server, he added.
Free Open Grid is currently hosting around 1,000 regions, though not all regions are up all the time.
The project is fully self-funded by its academic backers, Provost told Hypergrid Business. The group is not accepting donations, government support, or grants from other universities.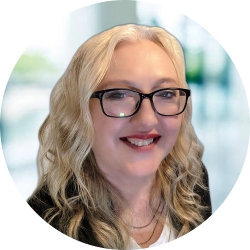 Latest posts by Maria Korolov
(see all)