The new version of the Hypergrid protocol is coming soon, hypergrid inventor Crista Lopes announced today. Lopes is also a professor of informatics at the University of California, Irvine.

It will include controls that grid owners can use to restrict hypergrid travel in and out of their grids, and also to control movement of objects between grids.
However, the most-anticipated feature of HG 2.0, a fourth permission setting that would allow creators to decide whether their content is allowed off-grid or not, will be delayed until HG 2.5, she told Hypergrid Business.
"We need a user interface for that, and that still doesn't exist," she said. "For the time being, policies are grid-wide."
Suitcase updates
The most visible change is that the Suitcase folder will no longer be a top-level folder in the inventory, but will be inside the user's "Inventory" folder.
This will address the single biggest problem that users had with HG 1.5 — that they could not get to the items in their suitcase. For example, if someone teleported to another grid, and bought a "no-copy, no-transfer" item, they would not be able to move it from their suitcase folder to their main inventory, making it unusable.
The suitcase folder will be the only folder that other grids can access while an avatar is traveling to other grids, with the exception of appearance items. However, grids that offer proprietary avatars to their users can choose restrict clothing, attachments and other appearance-related content from traveling to other grids.
Grids can also choose to use HG 1.5-style configurations, or even have no restrictions on their content at all.
According to Lopes, most of the new code is already in place.
"85% of it is already in the developers code and working," she said. "The next official OpenSim release will have the complete HG 2.0 package."
Backwards compatible
The switch from HG 1.5 to HG 2.0 will be simple and straightforward, she added.
During the previous hypergrid update, from HG 1.0 to HG 1.5, users were not able to teleport between grids running different versions of the protocol.
The only thing grid owners will need to do when they upgrade is pay attention to a few extra configuration variables, she said.
"If they don't do anything, all will continue to work at the most permissive level, as it is now," she said. "But even the most permissive level will have increased security regarding inventory."
Commercial grids that want to keep their local-only content separate from content that is allowed to travel will need to set up two separate databases, one for each type of content, and adjust the configuration settings accordingly.
Dilemma for grid owners
The lack of full content control in HG 2.0 poses a problem for some grid owners who promised their users hypergrid connectivity when HG 2.0 comes out.
Kitely, for example, has long had hypergrid support in its roadmap, but is also a big proponent of securing content.
Last year, Kitely created, and donated, code that allows grids to filter region exports. When users save their regions as OAR files, grids that have filtering enabled can, for example, allow only content to which the user has all permissions to be saved. On Kitely, the OAR filtering is set up so that users can export their own creations, as well as items with both "Copy" and "Transfer" permissions — everything else is filtered and stays local to the grid. This means that content creators can protect their creations from export simply by setting them "No Copy" or "No Transfer."
Now Kitely has to make a decision — will it continue to wait for HG 2.5, or build a hypergrid filtering system similar to its existing OAR filtering?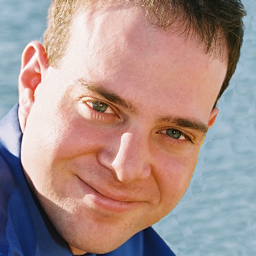 "On the one hand there are people who are sitting on the fence waiting for us to add hypergrid support, but on the other hand I'm not sure if HG 2.0 will provide the type of content protection that is required in order to make content creators feel safe in providing content on hypergrid-enabled grids," Kitely CEO Ilan Tochner told Hypergrid Business. "Without the 'Export' permission being added, we may have to modify OpenSim to prevent items without 'Copy' and 'Transfer' permissions from being copied to the new 'My Suitcase' directory, or filter these items out during hypergrid travel. This would be consistent with how we handle OAR export — and how we will handle IAR exports when we add that functionality to our control panel."
Tocher added that it's too early to say whether Kitely will be donating any hypergrid-filtering code it writes, if it decides to write it.
"It will most likely depend on how much work it is to make these changes," he said.
Another grid that promised hypergrid connectivity is Avination, ranked the second most popular commercial grid this month after InWorldz.
Currently, InWorldz has more than twice as many active users as Avination, and has been pulling ahead in terms of land area as well. Both grids make money from land sales. By enabling hypergrid and inviting in visitors from other grids, Avination stands to benefit significantly. Its merchants could draw on not only local customers, but on customers on over 100 other grids which are hypergrid-enabled, totaling more than 6,900 active users — out of a total of 110,709 registered users.
The prize at stake is to become the crossroads of the hypergrid, the go-to destination for shopping, events, networking, gaming, and socializing. The grid that gets there first will have the opportunity to market its currency to hypergrid travelers, and also to promote residency and land ownership.
Today, OSGrid is that crossboards by default, as the largest hypergrid-enabled grid. However, OSGrid is a non-profit, doesn't encourage commercial activity, doesn't have its own currency, and doesn't have dedicated, paid staff in place to promote and market the grid.
Avination has marketing staff, a currency traded on an outside exchange, and a large community of in-world merchants. If it can successfully take advantage of the opportunity, Avination stands to become more competitive with respect to InWorldz and other non-hypergrid commercial grids.
Avination founder and OpenSim core developer Melanie Thielker has stated previously that her grid will become hypergrid enabled once the technology is in place, and, in fact, has worked with Lopes on the hypergrid permissions project.
As of this moment, Thielker hasn't responded to our requests for comment.
Kitely significantly lags behind other grids in terms of active users. This month, it was the ninth-most active grid, with about a tenth as many active users as Avination.
However, it offers extremely low rates to region owners — for $35 a month, a customers gets unlimited use of Kitely, and 20 regions of 100,000 prims. Each additional region is just $1 a month.
However, a region is only loaded up when people visit it, which adds a little delay to inbound teleports. In addition, visitors either have to have Kitely accounts, or region owners will have to pay for their visitors' access charges, at a rate of about 20 cents per hour per visitor. This may discourage the use of Kitely regions as clubs or commercial shopping destinations, unless Kitely begins offering flat monthly pricing, as well.
Under its current pricing structure, it's unlikely that Kitely will become the commercial hub of the hypergrid. However, hypergrid connectivity could make Kitely land ownership more attractive to more customers.
It might also inspire more people to sign up for Kitely's free plan, which offers two hours a month of use — six hours the first month — and one free region.
By comparison, commercial grids like InWorldz and Avination typically charge around $60 a month or more for a single region, but that region is up continuously and there is no additional charge for visitors.
One possibility is that users will pick and choose. They might have their low-cost, residential regions on Kitely, attend events on OSGrid, have a store on a hypergrid-enabled commercial grid, and socialize and play on grids dedicated to those activities.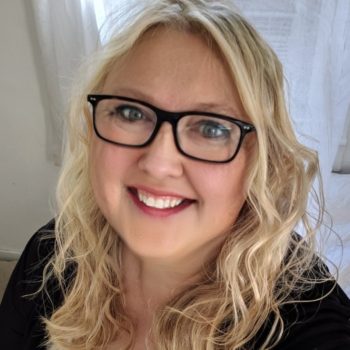 Latest posts by Maria Korolov
(see all)