Interested in celebrating the holidays by playing with some free land on an OpenSim grid?
There are plenty of options this holiday season, with many commercial grids rolling out promos, in addition to special events and celebrations.
Interested in checking out InWorldz, the most popular OpenSim grid? West Wind Estates offers free skyboxes for new residents. You get 750 prims, for up to 28 days. Only a limited number of skyboxes are available, however. There is also free housing with a 50-prim allowance available from InWorldz resident Joe Dokes. Check the InWorldz forums regularly for more offers.
AviWorlds is offering free 4,096 square meter residential plots for new users, with 750 prim allowance and no expiration date. In addition, 4,096 square meter commercial plots are also available for free, with a 1,688-prim allowance. Like InWorldz, AviWorlds is a commercial social OpenSim grid with no hypergrid access.
Island Oasis offers free residential islands, 4,896 square meters and 280 prims. You keep the land as long as you remember to click on the rental box once a week. Island Oasis is also a commercial social OpenSim grid with no hypergrid access.
Haven, another commercial, social OpenSim grid, has free residential homes, free stores, and a cash-back offer. Under its Christmas residential offer, residents can get free plots on the Little Sheffield region. Each plot has a 717-prim allowance, and is rent-free until February 1. Interested in trying your hand at selling, instead? Free stores are also available, with 50 prims each, and a bonus of startup cash. The grid also just introduced a cash-back offer. Anyone renting a full region will receive cash-back the first month, plus additional monthly bonuses on subsequent months, the size of the bonus depending on the type of region rented.
The non-profit German-language Metropolis grid has free land plots available for new residents looking to try out the grid. The plots are 3,600 square meters and the free period lasts for three months, but can be extended. Users looking to move up to paid land — or to move off to another grid — can their builds to be exported free in the form of an OAR file. Educational institutions can get free land as well, by applying for grants from the grid, that can extend to several regions, include an associated Website for the project as well, in a protected area accessible via a special kid-friendly viewer.
Lost Paradise offers free 30-day trial lots. Contact Cloneu Inglewood in-world for more information. Lost Paradise is a hypergrid-enabled social grid.
Virtual Highway offers free 30-day cabins for new residents on the Sweetwater Springs region, and commission-only store rentals for new shop owners. While visiting the grid, stop by the Christmas Village region, the holiday-themed marketplace region called Whimsical, and go for toboggan rides on the Mad Mogul Mountain region.
What Virtual World officially launches January 1, but the grid is already open to the public and users can register and go in-world now. Everyone who signs up for an account before January 15 can get a free parcel, one-eighth of a region in size, to try out the grid.  Contact  Randolf Baxton in-world for more information.
S-Grid has free housing available on AndroWorld, its men-only adult region. Options include large condo-style apartments, as well as building lots.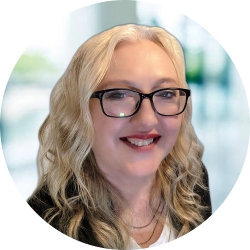 Latest posts by Maria Korolov
(see all)