I'm still playing around with textures. After learning how to make seamless textures in GIMP with one click and a different kind of seamless texture with Texture Studio last weekend, I've been seeing potential textures everywhere.
For example, I want to have stone walls in my build, but am worried about the provenance of the available stone wall textures. Linda Kellie has some great ones, free to use in any way, but that's about it.
There are other Creative Commons licensed textures out there that are free to use, but have restrictions. For example, some can't be used commercially, and most require a credit back to the original creator. When making a build that has many textures in it, it can get hard to keep track of all the license terms.
Then, some creators restrict their textures to particular grids. In fact, this is the default when no license terms are present, only permissions, even if a texture is "full perm." As more and more schools, companies, groups, and individuals set up their private grids, and become legally liable for the content on those grids, this is increasingly becoming an issue.
It is particularly embarrassing for me, if I were to post pictures of a build that included textures I don't have the rights to for that particular use, after all the articles I've written about honoring copyright.
Sticking with public domain textures is simpler, because there are no restrictions on their use. You can't make a mistake.
Luckily, I live in New England. Stone walls abound. So I've been going around, snapping pictures with my cell phone, then turning them into textures.
My first set of them is up, for anyone to use, in multiple sizes, along with the original photographs.
All but one of these — so far — is based on photos that I took. To get the original file, click on "Original Photo." Go get the 128×128 version, click on the texture image itself — the other sizes are linked to below each image.
Once I get a bunch more of a particular type, such as wood or stone, I'll upload them to OpenSim Creations as well. That site doesn't currently offer the CC0-No rights reserved-Public domain license, but I'm told that I can specify "public domain" in the description text.
Do I care if people collect these images and sell them in bundles? No. It doesn't hurt me any, and it adds another distribution channel, making it easier for people to find them. If you do resell them, just make sure to note that they are CC0 licensed, no rights reserved, public domain — or as close to public domain as the law in your jurisdiction will allow.
And thanks to Linda Kellie and Ener Hax for inspiring me to do this!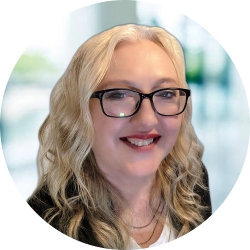 Latest posts by Maria Korolov
(see all)