Sex has helped drive many recent technological innovations, from printing to VHS tapes to the Internet itself. Second Life has been a big beneficiary of the interest in virtual sex, as has Utherverse.
But  there hasn't yet been a commercial OpenSim grid dedicated solely to virtual sex.
That changes with today's official launch of the Lust Airlines grid.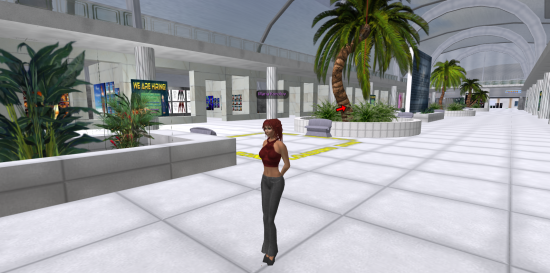 Other grids may include adult content, as part of their broader social or role playing content.
"We're the first one that we would say are 100 percent adult oriented," said William Lamb, senior vice president at Lust Airlines and operations manager at parent company Dig-It, LLC.
Traditional business model
While the grid may be following a non-traditional content path, the business model is very much in line with other commercial grids.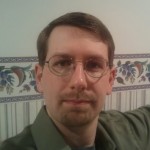 According to Lamb, Lust Airlines will sell currency, content, land, and premium memberships.
"Lust Airlines originally started as a build for a client who wanted to create something that rivaled the Red Light Center [link leads to adult content]," he said. "We began construction on that. He backed out, but we decided that there was enough money-making potential there for us to go forward."
The grid is hosted on cloud-based servers. As a result, land rental costs will be low, Lamb said.
The grid will also offer opportunities for freelance artists and virtual escorts to make money, he added.
Right now, the grid is in beta, and no land or premium memberships are available. Once they are, the memberships will cost $20 a month, and will include access to premium areas and private apartments as well as in-world currency allowances.
One difference between Lust Airlines and other OpenSim grids — and Second Life — is that Lust Airlines won't be an open-ended social world.
"We're not allowing people to just upload content into the grid," said Lamb. "We're trying to limit that to just the developers. We don't have open build anywhere and if build is acessible, such as for unpacking packages, it's set for short-term auto-return. We're not trying for the free and open system you find in Second Life and other grids. This is going to function like a limited game."
Most people who come to Second Life find that it's too confusing, he added.
"We're trying to create something that will appeal to people that this doesn't usually appeal to."
Lust Airlines also differs from most other OpenSim grids in that it doesn't currently support mesh.
"We decided to simplify, and sculpties are just fine for us," he said. "We're on a design level of 2005 to 2007 Second Life rather than modern Second Life."
Another difference is that, unlike most other grids, Lust Airlines uses voice from Ventrillo instead of Vivox. Vivox is the go-to voice platform for many large online games, including Second Life, but is also free for small, non-profit and educational grids. Once the grid is bigger and ready to buy enterprise-level, supported voice, Vivox will be considered, Lamb added. "That's when we'll make the hard choice."
Next, the company plans to build a long term medieval simulation and a role playing game featuring breedable avatars.
Seeking content providers, animators
The biggest challenge, Lamb said, was finding high-quality animations.
"Sex beds and S&M accessories are part of our core construction, and you'll find those types of devices throughout our sims," Lamb said. "However, there are only a limited number installed right now, because it's increasingly difficult to find people to supply the files for animations. It seems to be the most underdeveloped business associated with Second Life, skills-wise."
Lamb said that he hopes to see more animations now that free software is available for use with Microsoft's Xbox 360 Kinect system.
In addition, he said, some Second Life content creators are hesitant about licensing their content to commercial users.
"They don't see it as a business opportunity," he said. "But we're going to hand them money to use their product."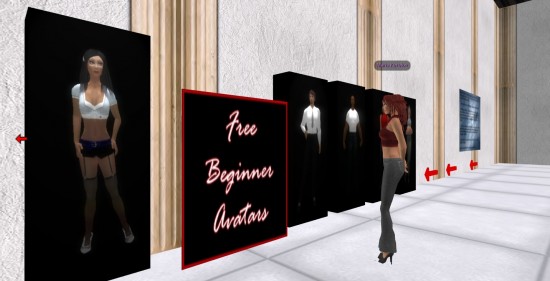 Eventually, he said, the grid will probably look to hire more content creators or animators as employees, and also look for content partners interested in working on commission.
Folks interested in getting involved can contact Lamb at [email protected] or company CEO Ken Dencer at [email protected].
"We are definitely looking for animators willing to partner up with us," Lamb said. "Right now, the only products we're providing are avatar clothing and accessories. We're trying to keep it simple."
Dancers and escorts will need to register with the grid in order to be able to accept in-world payment, he added. But the grid won't restrict users who want to do things on their own, say via PayPal payments.
Opening day celebration
The grid will have its grand opening party tomorrow, Saturday, at 7 p.m. Pacific Time.  The grid will be giving away free in-world currency and a free premium membership. All premium areas will be open to public access, as well.
You can register for an account here. Lamb recommends that users download the official grid viewer here, which is a version of Imprudence customized slightly for the grid.
Those who already have a viewer, or who have problems with the official viewer, can also add the grid's loginURI to their viewer of choice: http://50.57.166.153:8002/
In addition to a two-region welcome area, styled to look like an airport, there are also a dozen or so regions built with Paris, Las Vegas, and Caribbean themes.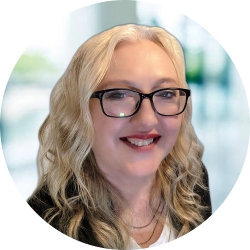 Latest posts by Maria Korolov
(see all)