Press release: VEI Verifies Digitell as its first Digital Event Solutions Provider
Pleasanton, CA – The Virtual Edge Institute, today announced that Jamestown, NY-based Digitell, Inc., is the first to be verified under its new Verified Digital Event Solution Provider program, in which VEI assesses the capabilities of the organization and attests to its digital event readiness.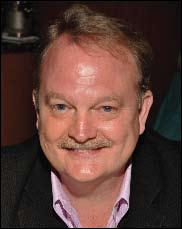 "The problem we're seeing in the industry is that too many vendors are claiming they can produce digital event extensions, and they can't," says VEI Executive Director, Michael Doyle. "The danger is that one bad experience makes planners skeptical of the benefits of digital events. We want to help planners break through the confusion and hire knowledgeable partners. The Verified Digital Event Solution Provider program is the answer."
Through the program, VEI conducts an assessment of each firm's digital event technology solutions and capabilities. VEI then interviews at least three customers who have completed a program using the company's technology and services. Interviews assess overall satisfaction with the company and its technology, as well as the success of the engagement.
In addition to the solution assessment, VEI also trains and certifies the Solution Providers' staff through its new Digital Event Strategist online learning and certification program. "Though the DES program is designed for the event planners themselves, the courses teach vendors about the entire digital event ecosystem and the importance of a complete event plan that covers all of the critical areas you need to address to have a successful outcome," says Doyle. "We know that just choosing a technology and hitting 'go' is not the recipe for success…quite the opposite."
"Digitell is excited to be the first verified vendor in the Virtual Edge Institute's DESP program," says Digitell President, Jim Parker.  Based on the success our clients are having with their hybrid events, it's clear that organizations need to be offering them. This program will provide a great platform that offers guidance and direction to help organizations move forward with reliable and experienced companies. The training through the DES program is also a big help as we can put all of our key people through the training and be on the same page as the show producer."
Digitell, Inc. is a full-service digital event platform provider, specializing in the capture, delivery and management of live-streamed or on-demand education content from physical events to remote audiences. Digitell offers both 2D and 3D environments, and a content distribution system, Prolibraries, with an array of integrated features including, digital syllabus, electronic evaluations, automated continuing education credits, session ratings and reviews, forums, RSS feeds and more. Digitell has also pioneered the strategy of event syndication to expand audiences and generate new revenue streams for event planners.
About Virtual Edge Institute
The Virtual Edge Institute® (VEI) is an international organization dedicated to advancing engagement around events, meetings, learning and marketing programs through technology. VEI supports and contributes to research, education, thought leadership, promotion, and professional networking. VEI also produces the Digital Event Strategist® educational program and accompanying DES Certification designation. For more information, visit www.virtualedgeinstitute.com orwww.engage365.org

Latest posts by Press Release
(see all)