Press release: CyberLightning and StockSmart Collaborate on 'Visual Finance,' 3D Internet Tool Will Empower Individual Portfolio Management
Oulu, Finland and Cambridge, MA – CyberLightning Ltd. and StockSmart today announced a collaboration that will bring the power of 3D visualization to investors using StockSmart Apps. StockSmart plans to launch "Visual Finance" Apps that deliver institutional quality research and market intelligence in a dynamic, 3D virtual world model that allows users to gain insight and understanding of their investment portfolios.
In the collaboration, the two companies will develop both home/office and mobile Apps to provide users with 24/7 access to their investment information.
"With the new Visual Finance Apps, investors will be able to literally 'see' risk and opportunity based on current portfolios and information on thousands of securities contained in the StockSmart database," said Suzanne Cook, CEO, StockSmart. "Accurate, easy-to-interpret information is the basis of smart, knowledge-based and timely decision making; this collaboration will help people gain intuitive understanding of their investment portfolio and market dynamics."
"Interactive, real-time 3D visualization and navigation capability is recognized as a powerful tool that allows people to grasp the meaning of complex data sets," said Jani Pirkola, Senior Vice President and 3D Internet evangelist at CyberLightning. "Combined with StockSmart's comprehensive and powerful financial analytics, a 3D-world view is the basis for investors to better understand their portfolios and make informed decisions."
Currently in Beta test, the new StockSmart Apps will be released beginning in May 2013 and available at www.StockSmart.com and www.VisualFinance.mobi.
About StockSmart
StockSmart's mission is to educate, inform and empower investors as the preeminent provider of relevant information affecting the capitalized value of a company; and to do so on a 24/7 basis in both on-line and mobile environments.
About CyberLightning
CyberLightning is paving the road to the 3D Internet by offering tools to better understand complex information and improve business collaboration using stationary and mobile platforms. The company was founded in 2010 by a core team at the Center for Internet Excellence at University of Oulu, Finland. More information is available at www.cyberlightning.com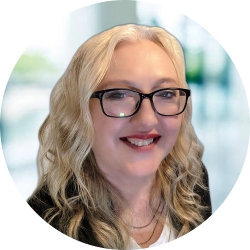 Latest posts by Maria Korolov
(see all)