Update: James Stalling has provided more information about the recent administration changes to the I Live on Science Land blog. And member albertlr Landar has provided a nice overview of the non-profit situation on his forum post, Non-Profit Tax Deductible status of OSgrid & other matters.
As we mentioned last month, OSgrid has had a leadership change, with former president Michael Cerquoni – also known as Nebadon Izumi in-world — reducing his management duties with the grid, and James Stallings, co-founder of OpenSim hosting company SimHost and a contributor to the OpenSim code base, taking over the leadership duties of OSgrid.
Stallings, who is also known as Hiro Protagonist in-world, set out some policies which caused an outcry among some members of the OSgrid community, such as banning child avatars from the main grid plaza regions.
These policies, for the most part, have to do with grid community standards and don't have much of an impact on enterprise users one way or the other.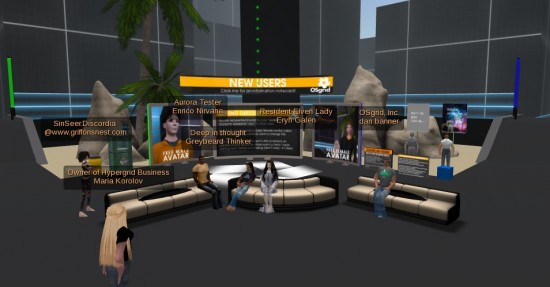 However, discussion continued to escalate, and rumors began circulating about more fundamental issues which could have a serious business impact.
For example, Bob Airhart, of Loveland, Colorado sent a letter to Hypergrid Business today claiming that he is no longer being allowed to offer free land on OSgrid.
"I have been a resident of OSgrid for over three years and as of January have been bullied, forced to follow new rules of residents not allowed to speak of or advertise of free services of any kind," he wrote. Airhart, who is also known as Boba Solo in-world, said that he hosts "many regions" on OSgrid for free, but will try to remove them "as soon as possible."
Airhart is also the founder of the A Virtual World grid, which currently reports 69 regions.
He also accused the new leadership of attempting to privatize the development of the open source OpenSim software, and of cutting off OSgrid from the rest of the hypergrid.
When asked if any of this was correct, Stallings told Hypergrid Business, "No, that's crazy."
"Just to be a little more clear, we prohibit soliciting of any kind to new and old users on our plazas," said former president Cerquoni, who remains involved with the grid. "In terms of everything else, I think that person is greatly misinformed."
OSgrid is the largest grid running on the OpenSim software, with over 7,000 regions. It is the oldest OpenSim-based grid as well, according to Stallings, and will be celebrating its sixth birthday this coming summer. It also serves as the main testing ground for the OpenSim software, as well as a common meeting place for owners and residents of smaller hypergrid-enabled grids. It allows users to connect outside regions to the grid, including regions hosted on home computers, and with third-party hosting vendors.
Several competing hosting companies currently offer land on OSgrid, and will continue to do so.
Dreamland Metaverse, for example, is a popular hosting provider, but will be adding the option to rent regions on the Metropolis grid starting next week due to customer interest.According to Dreamland, there has been no indication from the new OSgrid administration that third-party vendors are no longer welcome on the grid.
In addition to SimHost and Dreamland, OSgrid regions can also be rented from Oliveira Virtual Lands, Zetamex (formerly SoftPaw Estates),  Talent Raspel, YourSimSpot and MA Rentals, among others.
Those looking to connect home-based regions for free  can download the region server software here, a version of OpenSim pre-configured for OSgrid, and find the instructions here. Those who need help can find it on OSgrid's live chat channel, on the OSgrid forums, or in-world from other users and grid administrators.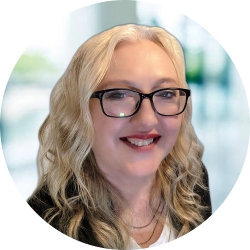 Latest posts by Maria Korolov
(see all)