Despite dire warnings from Linden Lab, the Podex, Crossworlds and AnsheX virtual currency exchanges still seem to be operating, with, so far, no ill effects to users.
As a result, DXexchange has decided to resume selling Linden Dollars, pointing to the clause in the Linden Lab Terms of Service that says that changes have 30 days to take effect.
"At the request of many customers, the team of DXexchange convinced the management to follow these [other] exchanges and still open up until June 7," CEOÂ Sjoerd van Essen said in an announcement today.
While this is not a permanent solution to the problems that many international users have buying Linden dollars, it does offer some residents time to top up their Linden dollar balances and to find alternate payment options.
Meanwhile, the DXexchange won't be taking business away from the LindeX, the official Second Life currency exchange, since that's where they buy their Linden Dollars, said van Essen.
Not everyone is happy with their move, however.
"Gyndex strongly objects to this and we have asked Linden Lab for clarification," Gyndex founder and co-owner Bart Bockhoudt told Hypergrid Business. "We think this is unfair competition and Linden Lab needs to make be very clear how the Terms of Service has to be interpreted and act according to it."
DXexchange is the largest exchange in the Netherlands and Gyndex is the second largest.
Bockhoudt is also the founder of the DXexchange, which  he sold to van Essen in 2010.
"Gyndex will open up again if Linden Lab will not act within a very short notice," he added.
According to Bockhoudt, there's currently an unfair playing field in place since some third-party currency exchanges just focus on the currency trading, while others also have a virtual land business.
"Exchanges like Virtuateq, they don't dare to open up again because they also trade in virtual land," he said. If they violate the Terms of Service and are kicked out Second Life, they stand to lose their property business as well.
"Exchanges like DXexchange can easily continue to trade Linden Dollars because the business is killed anyway," he said. "They profit from the weakness of Linden Lab's management in taking no firm decisions and creating chaos."
Bockhoudt added that he's just heard back from Linden Lab on this issue. They said, "We are on it," he told Hypergrid Business.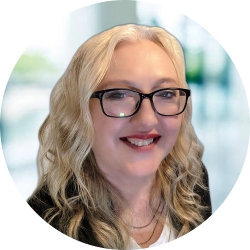 Latest posts by Maria Korolov
(see all)