In a surprising reversal, Linden Lab has decided to allow third-party exchanges to sell Linden Dollars to users, a move that will benefit international Second Life residents who had difficulties using the official LindeX exchange.
"We've heard from some users outside of the US who are concerned that it may now be more difficult for them to purchase L$ to use in Second Life," the company said in an announcement today. "Now, to give users more options and make it easier to purchase L$, we're launching a pilot program of Authorized Resellers of L$."
The five exchanges currently allowed to sell Linden Dollars to users are  AnsheX, Buildo, VForEx Inc, VirWoX, and Zoha Islands. No third party exchanges are allowed to purchase Linden Dollars from users, however.
Exchanges rushed to put up the seal of approval on their websites and switch the machinery back on.
The machine to sell Linden Dollars, that is.
"Please note that under the new terms of service we are no longer allowed to take back your Linden Dollars from Second Life and let you 'cash out'," VirWoX said in an announcement.
However, the VirWoX Partner Network and the Currency Shop Program will stay up and running, the company said. "About 5.5 million Linden Dollars have already been paid to our partners in the first four months of 2013."
VirWoX is one of the largest third-party exchanges, and also the backer of the OMC virtual currency, used on over 30 different OpenSim grids. This good news for VirWoX is then also good news for the OpenSim community.
Cautiously optimistic
The news also comes as a relief to those who had been worrying that Linden Lab planned to buy or more of the third-party exchanges in order to provide more payment options to users, while letting the others die.

"Undoubtfully, it is a great news for residents who are not able to use Linden Lab payment methods," Podex CEO Jacek Shuftan told Hypergrid Business. Podex has already sent in its applications to become an authorized Linden Dollar reseller, he added.
"It will lower the profits of independent exchanges but gives a sparkle of hope that we can continue our virtual existence," he said.
The new authorized reseller program also comes with its own Terms and Conditions. Shuftan said it looks like this document supports the theory that Linden Lab's recent moves were prompted by new guidance from US regulators, and not by greed, as suggested by some users.
"Wow. Not expected," Gyndex founder and co-owner Bart Bockhoudt told Hypergrid Business. "Everybody back to the programming board and redevelop their application."
Gyndex has already applied to be an authorized reseller, he added.
MBkash and WoozKash CEO Johnmacloud Jun said that he and his colleagues at Cash Services are still deciding what to do, but will react soon.
Odds are that most exchanges will quickly sign up, given that the alternative is to go out of business altogether.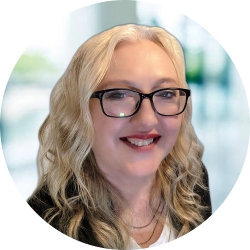 Latest posts by Maria Korolov
(see all)