Update (May 17): Linden Lab launches Authorized Reseller program, five exchanges now live. Linden Lab announcement is here. List of Authorized Resellers is here. The five exchanges currently allowed to sell Linden Dollars to users are  AnsheX, Buildo, VForEx Inc, VirWoX, and Zoha Islands. No third party exchanges are allowed to purchase Linden Dollars from users, however.
——————-
While VirWoX and CrossWorlds exchanges are hinting at some good news to come, the Podex, DXexchange and AnsheX virtual currency exchanges have shut down, victims of the new Linden Lab Terms of Service prohibiting third-party currency exchanges.

"Let me inform you that Podex was suspended by Linden Lab," Podex CEO Jacek Shuftan told Hypergrid Business this morning.
He said that all of his accounts that were related to the Podex Exchange have been put on hold by Linden Lab earlier today.
"I really believed that the new Terms of Service is meant to protect avatars from the risk of fraud," he said. "That was my goal as well so I was looking forward to cooperate with Linden Lab. I could not imagine that over one night they would want to destroy our cooperation and everything what I built for 6 years of my virtual life. They did. I believed that they would answer my requests to start discussion. They did not."
If any customers still have pending transactions, he added, they should contact support.
"I personally promise that they will not lose their money," he said.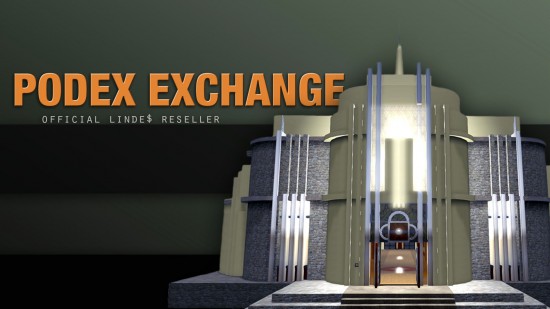 DXexchange was another exchange staying up despite Linden Lab warnings, pointing to a clause in the Terms of Service that allows for 30 days before changes go into effect.
"Our avatars for our exchange activities are put on hold by Linden Lab, so there is no room for interpretation," DXexchange announced this morning. "Linden Lab wants to enforce the new Terms of Service effective immediately. That means that we are closed permanently as of today."
There was no announcement on the AnsheX, but resident hopes that the exchange had made a secret deal with Linden Lab were dashed today as the section of the website dealing with currency transactions simply disappeared.
Rays of hope
Yesterday, Xchange4LS posted a cryptic note on its website: "We have made a lot of thought how we can offer our services again without violating the Terms of Service of Linden Labs. We have found a solution and are going to implement it."
Xchange4LS director Ella Lukjanov had little information to add at this time, however.
"We have a new solution for how we can offer Linden Dollar in the future," she told Hypergrid Business. "We are implementing the service at the moment."
Meanwhile, while some exchanges were being kicked out of Second Life by force, others received a communication from Linden Lab which also hinted at better things to come, also without any specific details.
"We have approached several organizations to discuss a potential solution that would allow them to serve their customers within the bounds of the updated Second Life Terms of Service," said the letter. "We'll soon blog to share more information about this solution, which we plan to extend more broadly as well."
One of the exchanges that received this note was MBkash.
"I hope this news come soon," MBkash CEOÂ Johnmacloud Jun told Hypergrid Business.
Meanwhile, the exchange is cautiously optimistic.
"We are currently looking for a solution that permits us to offer our services, but right now we cannot take the risk of reopening," the company said in an announcement on its website. "We know that some exchanges had their accounts suspended, and we also fear for our customers and our dealers."
Jun is particularly worried that the good news that Linden Lab is promising might simply be an outright purchase of VirWoX or another major European exchange.
Since the exchanges would be completely dead otherwise, the Lindens will probably be able to buy at bargain rates, he said.
They would get access to the European customers, and to alternate payment mechanisms that the Lindex doesn't currently offer — but, in the end, users would suffer. He pointed to the experience of the SLExchange and OnRez marketplaces, which were bought and absorbed into the Second Life Marketplace.
Other exchanges that got the note from Linden Lab include CrossWorlds,VirWoX, Virtuatex, and Gyndex.
Confusion reins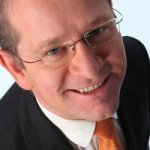 The lack of planning and communication on the part of Linden Lab has created a confusing situation for exchanges. Some closed immediately, some last Sunday, others stayed open this week and got slammed down. And nobody knows whether they'll have a business next week or not.
"We have to deal with chaos," Gyndex founder and co-owner Bart Bockhoudt told Hypergrid Business.
The following exchanges are down, and have not posted any updates: Moneyslex, First Meta, Moneyservers, ELDEXchange, Bulido, Cash Services, vForEX, Virtual Mind, and Exchange 24,
Meanwhile, two petitions are continuing to gain signatures. A petition on change.org by French Second Life users has 243 supporters, and one on openpetition by German users has 1,310.
Foreign residents of Second Life have particular problems with buying and selling Linden Dollars. Some do not have access to credit cards or PayPal, and prefer to use prepaid cards, telephone payments, local bank ATMs or other channels to buy or sell Lindens. Others have credit cards or PayPal, but have trouble using them for international purchases, or face high fees or extremely long wait periods while the transactions go through. Some people don't want to use their credit cards online out of security worries.
"I feel compelled to give up my sim," said Michael Pusch, a signer from Austria. "And that would be only the tip of the iceberg… the consequences will be greater than when they had forbidden the casinos… only this time Linden Lab will not recover from it."

"I only have the option of buying [Lindens] on PaySafe," said Janine Zengerle, a Second Life resident from Lüneburg. PaySafe is a German prepaid card specifically designed for safe online payments.
"I've always used companies like Eldex or VirWoX," said one Berlin-based user. "I never had any problems. Moreover, it is settled directly with my bank and I do not need extra money to my PayPal account, and can exchange for smaller amounts."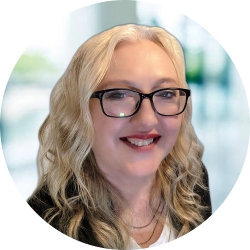 Latest posts by Maria Korolov
(see all)