Press release:Â ProtonMedia Announces Mobile Strategy for ProtoSphere 3D Virtual Collaboration Cloud
LANSDALE, Pa.–ProtonMedia continues to lead the industry by announcing the first enterprise-ready 3D virtual collaboration environment optimized for iPad. ProtoSphere by ProtonMedia brings the ultimate business collaboration solution to the simplicity and mobility of iPad in Release 3.0 of its award-winning collaborative environment.
ProtoSphere now empowers the mobile enterprise with anytime, anywhere access to 3D collaboration environments and the ability to participate in virtual sales conferences, take part in virtual training activities with colleagues, or attend global corporate events—all from the iPad tablet.
"iPad support and ProtonMedia's enhanced mobile strategy accelerate the impact of our award-winning PPD 3D solution, collaboratively developed on the ProtoSphere platform," said Mike Wilkinson, executive vice president and chief information officer of PPD, a global contract research organization providing drug discovery, development and lifecycle management services for biopharmaceutical industry clients. "PPD 3D on the iPad expands our ability to provide high-quality, cost-effective training for our global workforce of clinical trial monitors to continue delivering quality results for our clients."
The ProtoSphere iPad app has many of the same capabilities as the popular ProtoSphere Windows-based offerings, plus additional features including:
Touch enabled controls and a new user interface bring a remarkably tactile and natural user experience to each 3D room.
Microsoft Lync 2013 support. The ProtoSphere iPad app seamlessly bridges the Apple tablet and Microsoft unified communications worlds via the integration of the ProtoSphere iPad iOS app with Lync 2013 for persistent voice communication, instant messaging, and presence so you can talk, chat and collaborate in a small group, one on one, or in a mass presentation/town hall event.
Consistent content view with PC users. ProtonMedia leverages the power of its PS3Dâ"¢ user interface (UI) technologies to present the same amount of content to an iPad user as a notebook or desktop user attending the same virtual meeting, despite the smaller iPad screen size.
Access to SharePoint Boards. SharePoint Boards provide iPad users with access to their content stored in SharePoint document libraries.
Ability to play Adobe Flash stored video on Media Boards using ProtonMedia's PS3D transcoding technology.
Higher quality graphics with improved graphics rendering presented on the vibrant display of iPad immerses you in a high performance virtual workplace ideal for learning and exchanging information.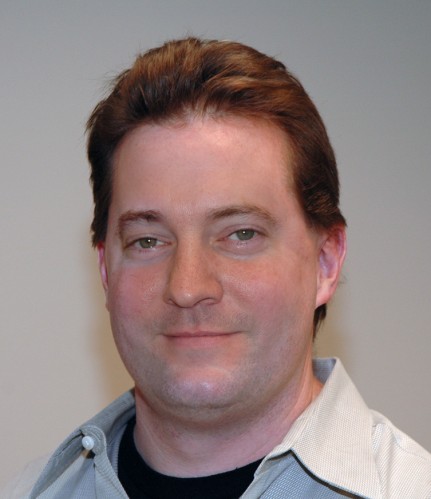 "We're thrilled to be the first to offer iPad support for access to our 3D collaborative environments. Now, mobile professionals including salespeople and trainers who sometimes only have an iPad for access to business services are empowered to effortlessly interact with colleagues, customers or vendors anytime, from anywhere," said Ron Burns, ProtonMedia CEO. "ProtoSphere for iPad is an important first step in our company's comprehensive mobile strategy for 3D immersive collaboration."
ProtoSphere for iPad will work with a 3.0 server back end and be interoperable with Windows-based clients running version 2.3 of the ProtoSphere desktop application. ProtoSphere will run on iPad 2, iPad with Retina display and iPad mini models running iOS version 5 or greater. The ProtoSphere for iPad app will be available in the Apple iTunes® Store this summer.
To learn more, visit ProtonMedia's website at: http://www.protonmedia.com/ipad.
ABOUT PROTONMEDIA
ProtonMedia is the developer of ProtoSphere, the market-leading virtual collaboration environment for the high-performance workplace, and the #1 virtual environment for collaborative product life cycle management in life sciences. ProtoSphere's virtual environment provides an arsenal of business-focused collaboration and communication tools that help companies accelerate decision-making and raise productivity, improving workplace performance overall. The company is a Gartner "Cool Vendor in the High-Performance Workplace." For more information, visithttp://www.protonmedia.com.

Latest posts by Press Release
(see all)