If anyone has visited Hyperica lately — hypergrid teleport to  hg.hyperica.com:8022 — you might have noticed many of the gates not working correctly.
The scripts keep requiring manual restarts because they keep doing weird things, and I haven't been able to track down the problems. But it's all a moot point, anyway because the main reason for having these scripts is now gone.
You see, until last week, it was impossible to teleport more than 4,096 regions in any direction. And some regions were much farther apart than that, requiring jump regions in between them, to serve as way stations.
To deal with this issue, I set up a system where if a destination was too far away, a gate would automatically transport you to an intermediary gate, then that gate would transport you to another intermediary gate, which would then send you on. Automatically.
And the system worked — as long as all planets were perfectly aligned.
But now none of this is needed because the 4096 bug has been fixed. A single hyperport can send people to destinations all over the metaverse, as long as the traveler is using an up-to-date viewer.
So I can throw out all those non-working scripts, and have a permanent set of gates to the hypergrid's top destinations for shopping, community, education, role playing, exploration — all the fun stuff.
But.
I'm not a person who thinks well in 3D. I can lay out a newspaper page or a brochure, set up a database, or write an article. But I can't arrange things in three dimensional space so that they look good.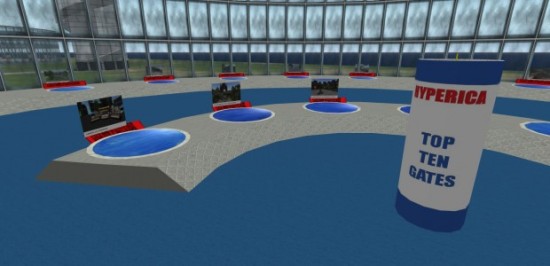 Can anyone help out here?
Here are some questions that maybe you guys can brainstorm on, in the comments:
Should a hyperport be outdoors, under an open sky? Maybe with some stores or coffee shops for travelers to stop by at?
Should it be inside, like in a modern airport? Maybe the gates along the perimeter, and some freebies and announcements in the center?
Should it look like something out of Stargate, all futuristic?
Or maybe there will be several hyperports, in different styles and formats, and hypergrid travelers can decide which one they prefer.
I'm thinking … a style somewhere between The Hobbit and the old welcome area on ReactionGrid. Does anyone have any suggestions for places to visit — in OpenSim or in Second Life — for inspiration?
And the gates themselves…
Right now, I'm using a simple blue circle. I think it's an obvious visual that screams out "hypergate," just like a blue underline screams out "hyperlink."
But there are a few other hypergate designs out there: Stargate-inspired like The Hypergates, stone arches like Pathfinder's, various dialable gates, walk-through gates, a teleporter-style gate where you step into onto a round pad and are teleported away, and so on.
Which gates do people prefer?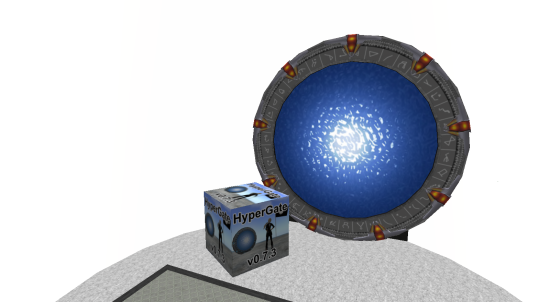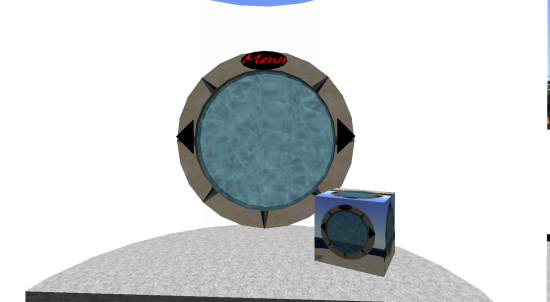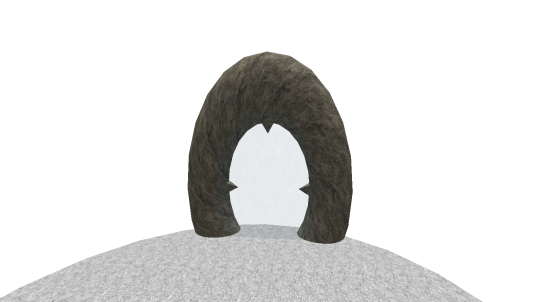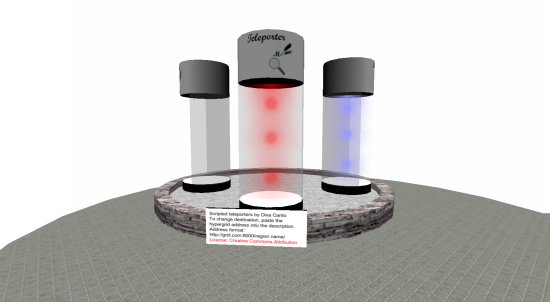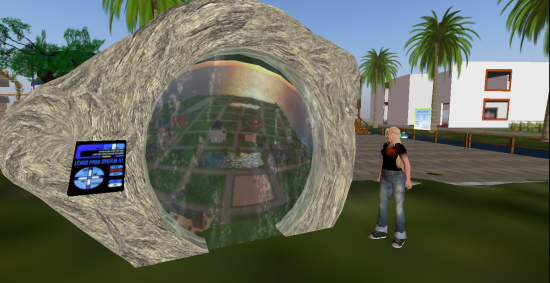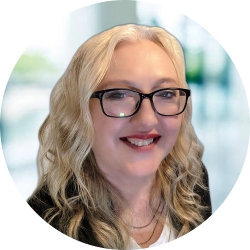 Latest posts by Maria Korolov
(see all)