Hypergrid Business articles and other content — except where noted — is copyright protected and cannot be cut-and-pasted to other sites. Though I don't mind people using excerpts or quotes.
There are both good and selfish reasons for this. The good one is that we might have made a mistake in the article, and will fix it. If you copied-and-pasted the article before we made the fix, you could be posting incorrect information. The selfish reason is that we want people to come to our site. Plus, our advertisers paid money to have their ads next to these articles, money which helps provide coffee to freelance writers and researchers.
A few months ago, a company called Repost showed up with a way for everybody to have their cake, and eat it, too. (You can read more about them here.)
So, if you want to run one of our articles on your website — with all the included images and charts — just click on the "repost" button at the top right of the article. You'll get embed codes to put on your site, just like the ones you get on YouTube for embedding videos. See an example with a recent article here.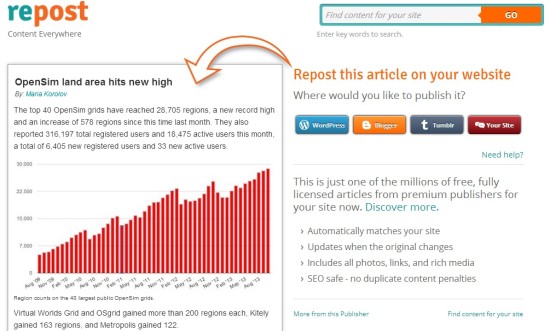 If we change an article, the changes will be reflected on all the reposts.
We're still fiddling with it, and may have to change the way ad placement works, but basically, feel free to grab anything you want.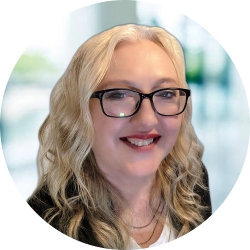 Latest posts by Maria Korolov
(see all)