Bitcoin's network effect got a big boost today, since the nation's second largest pure-play e-tailer, Overstock.com, began accepting it as payment for all purchases.
"We just went live minutes ago," Overstock CEO Patrick Byrne told Hypergrid Business.
According to Byrne, Overstock will accept only Bitcoin, and not other cryptocurrencies. As a result, it will help establish Bitcoin as a serious payments platform.
In particular, he says, it helps address the fragmentation issue.
"I doubt that another cryptocurrency will catch Bitcoin now, because there was just a huge network effect unleashed from us doing this," he said.
Although Overstock is getting some media attention as a result of its decision to accept Bitcoin payments, the publicity wasn't the main reason for the move.
"Fifty people worked around the clock for about ten days to get this live," he said. He did not give a specific dollar amount for the cost involved in accepting Bitcoin, but said that it far outweighs that of the benefit of a few days' worth of media attention.
The primary reason for accepting Bitcoin, he said, was because the company had customers who wanted to pay with the currency. "We want to serve those people," he said.
The second reason was philosophical.
"I believe in limited government," he said. "I love this cryptocurrency, Bitcoin, because it's a way to sidestep the centralized institutions of power and authority."
To guard against the risk of currency fluctuations, Overstock went with payment processing services from Coinbase,
Byrne said that Overstock chose Coinbase in part because it recently got a major infusion of funds from Internet pioneer Marc  Andreessen– in the form of a $25 million investment from his venture capital firm, Andreessen Horowitz, in partnership with other VCs.
Right now, Overstock will not be keeping Bitcoin balances on its own books.
"A time may develop when we use derivatives to hedge our risks, rather than have them convert instantaneously," he said. "But right now, we're just saying, convert it to dollars the minute the transaction occurs."
Coinbase isn't the only player in this space. Its chief competitor is BitPay, which currently powers Bitcoin payments for Gyft.com.
Jump start the commercial ecology
By having Overstock start accepting Bitcoin, Byrne said he expects to see more people get interested in the currency. And, with more people holding Bitcoins, more merchants might be inspired to take it as well, he added.
"It's called the network effect, and this coming live today, it will put Bitcoin far ahead," he said.
Overstock is the nation's second largest pure-play online retailer after Amazon, with $1.3 billion in annual revenues.
Overstock is now accepting Bitcoin payments for all purchases, he said. During the first half hour, for example, someone spent $2,700 worth of Bitcoin on a new patio set.
Bitcoin has seen an enormous increase in value over the past year — and some holders of the currency may be feeling like they've won the lottery and now be looking to reward themselves for their foresight.
"People who have enormous runups in Bitcoin [can] come and buy a bunch of products from us with it, convert it into goods," he said.
Byrne said that he expects to see Bitcoin get much, much more important and widespread in the next few years.
"I think this is going to be a massive story," he said.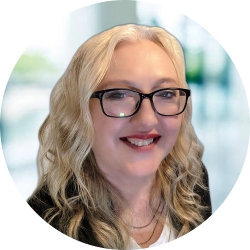 Latest posts by Maria Korolov
(see all)