Boycotting the Oculus Rift because of the Facebook buyout? Or maybe the $350 price tag is too steep.
You have 19 hours left to chip in for the Altergaze Kickstarter, which has already passed its funding goal of UK £25,000.
A pledge of  £30 or more gets you all the 3D files you need to print your own Altergaze headset.
A pledge of  £50 gets you the basic components that you can assemble yourself.
A pledge of  £100 gets you a fully-assembled version.
The device is basically a plastic frame with lenses that you slide a cell phone into.
You can watch 3D videos, play 3D games — limited only by the constraints of the processing power on the cell phone. Which are significant, of course, but cell phones are improving quickly.
Watch the video below for more information about this device.
But if 3D-printed plastic is too upscale for you, you can also try to make a device out of cardboard.
And here's one more take on the DIY cardboard headset: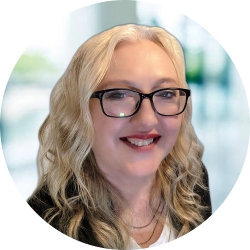 Latest posts by Maria Korolov
(see all)