Getting a student or employee into a virtual world is difficult enough without having to take them through the process of adding a private school or company grid to the viewer's grid selection menu.
There is currently no easy, automated process to create a custom viewer that has your grid as its default grid setting.
And prices for custom development work to create one start at around $250 to $300.
"We are working on contracting to make it much less than that, as we will be doing it on a larger scale," Zetamex CEO Timothy Rogers told Hypergrid Business.
Grid list management
There are a lot of grids out there that would like to be added to the viewers' default grid list, said Jessica Lyon, lead developer at Phoenix Firestorm Project Inc.
"We have the ability to add new grids to our grid manager remotely as the list resides on our server and the viewer looks for an updated list on launch and downloads it if a newer version exists," she told Hypergrid Business. "However, if we were to add every grid that requests we add them the list would be so long users would not be able to find anything. We only add grids with enough user counts or concurrency to justify adding them."
Currently, she said, users need to launch their viewer, open Preferences, click on the OpenSim tab, and paste in the new grid's loginURI to add a grid to their viewer.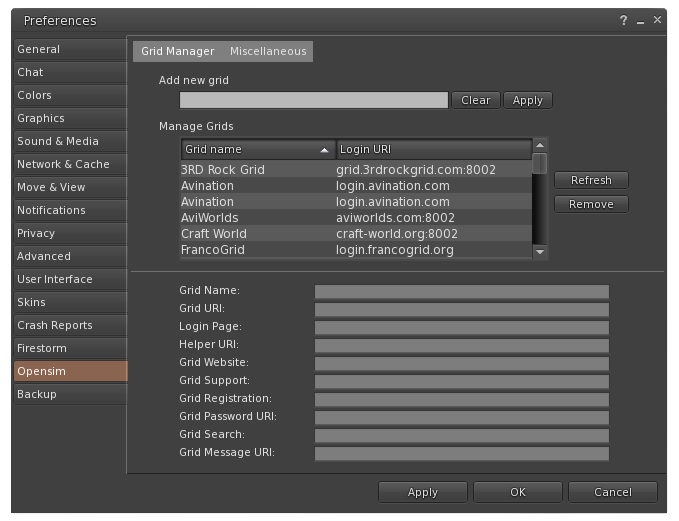 This is not an obvious or intuitive process — a new user who simply downloads and runs the viewer would need specific instruction before actually being able to log into the grid. This is why some grid owners turn to custom viewer development.
"We could, if we wanted, create our own viewer distribution and pre-configure it to connect to Kitely," said Kitely CEO Ilan Tochner. "But I don't see that happening any time soon. We have other things we're currently focused on."
One solution: web-based addresses
One possible solution to the dilemma is to have a way for a Website to automatically launch a viewer and point it to a particular grid and a specific starting region on that grid. Second Life, for example, has such a built-in launcher, and Kitely used to have a separate launcher plugin you could install, before browser security policies changed and this was no longer possible.

"With a modified viewer it should be possible to support special URLs, like the SLURLs," said Dreamland Metaverse CEO Dierk Brunner.  "It is 100 percent viewer related."
The viewer might even do more than simply connect to a particular grid based on a browser link, he added, such as connecting to a particular region, or even particular coordinates within that region. "And when a loginURI is used for the first time, the viewer could ask if the user wants to add that grid to the grid list and maybe even make it the default grid. "
A browser-based way to connect to a particular grid was the original intent behind Armin Weatherwax's hop protocol, said Firestorm developer Cinder Roxley.
"Over the past few years, upstream merges broke this time and time again, and the code is in my opinion, needs to be replaced with a more robust and extensible solution," she told Hypergrid Business.
Inspired by last fall's OpenSim Community Convention, Roxley has begun working on just that.
"I forked Linden Lab's viewer to begin work on a new grid handler for V3 based viewers," she said. "One designed with hypergrid in mind and less grid-centric than what we currently have seen. I envision a 3D web where simulators are treated more like any other website on the Internet and connecting to any particular grid would be as intuitive as firing up a web browser to visit a webpage. With the advances in hypergrid travel in the past few years, I think this is feasible. There is really no reason that viewers should remain locked in to old-model grid manager workflows."
Dreamland hosts many school and company grids, for whom this is an ongoing issue.
"Â I would also be interested to hear about the development, if something like that gets developed," he told Hypergrid Business.
Crowd-funded project?
There seems to be enough interest out there to fund development of a solution.
Either a way to automatically generate a pre-configured viewer that grids could distribute to their users, or a browser-based solution that would allow grids to send their users to the right place by clicking on a link.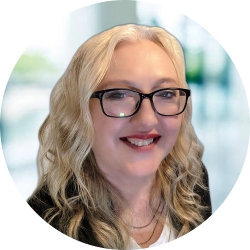 Latest posts by Maria Korolov
(see all)