MYMIC LLC revolutionizes maritime training with their Virtual Marina Safety Awareness Game-Based simulation
Portsmouth, VA — Today MYMIC, a high-technology company specializing in game-based learning, simulations, modeling and computer visualization solutions, launched Marina Safety Awareness Training, that utilizes 3D game-based training to allow trainees to interact with a virtual marina.
Faced with realistic scenarios, the trainee learns how to identify and deal with potential hazards. MYMIC develops a variety of safety training solutions and works closely with marinas across the United States & Canada.
"MYMIC has a straightforward mission to promote safe working practices by training staff quickly, immersively and cost-effectively. This product is a game changer, providing training that will never be boring or static again." says Jay Bhatt, MYMIC's CEO & President.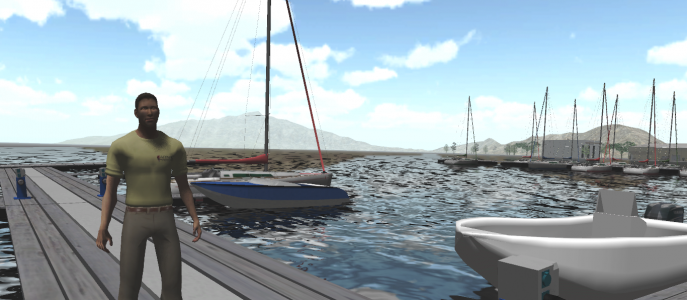 The product includes an introduction to the marina environment and a safety summary. Packages are available as bundles and they can be customized with modules of choice and company logos. All bundles support OSHA (US Occupational Safety & Health Administration) compliance.
Topics are wide ranging and cover dock hazards, fueling electrical, hazcom signage, PASS, heat injuries, travel lift or forklift, dry storage and spill response ladders and scaffolds, power tools, cold weather, power washing, painting, dust simulation, control and respirator use.
About MYMIC
MYMIC has been selected for Military Training Technology Magazines "Top Simulation and Training Company" for sixth consecutive year and two consecutive years as Inc. 5000 Top Fastest-Growing Companies.

Latest posts by Press Release
(see all)