Animation Technology Company Nito Launches Face Tracking App to Make 3D Avatars Come to Life
LOS ANGELES, CA – Animation technology company Nito today launched a first-of-its kind iOS application that uses facial recognition and tracking technology that allows users to control 3D avatars of their favorite and original characters using their own facial expressions, movements and voice.
"The market opportunity for Nito is enormous," says Hoyt D. Morgan, Nito's co-founder and CEO. "We are solving real cost and time problems for the professional animation and promotion world, and at the same time we have created an amazing way for anyone in the world to create animated content with characters they enjoy. This iOS App is just the start."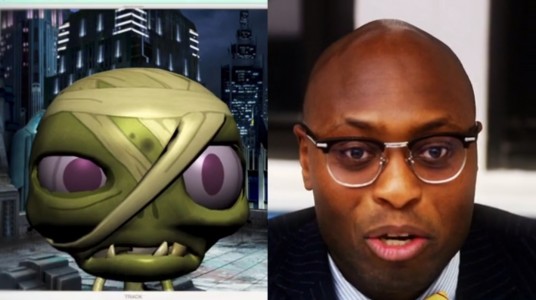 Nito's patent-pending markerless motion tracking facial recognition technology exceeds less robust programs that rely on a database of facial characteristics, enabling Nito to dynamically map faces regardless of race, facial hair, piercings, glasses and other non-conforming features.
"I'm excited about how far we've come," says Obi Onyejekwe, Founder, Chairman and Chief Visionary Officer of Nito. "But I'm even more excited to bring our vision for 3D animation and user engagement to the world as we continue to implement new features and ideas."
The consumer iOs App went live today and has versions for both iPhones and iPads. Nito initially will allow users to record 15-second videos, integrates with nine social media and messaging platforms, and utilizes twelve characters, eight of which are free and four that cost .99 cents each. Additional avatars will be added frequently. Nito allows users to take part in a virtual-meets-real world where users can map their faces to their favorite characters and create content to share with their friends via Facebook, Twitter, Tumblr, Google+, WhatsApp, WeChat, Line, SMS and email.
"Using animated avatars to communicate fosters engagement that is powerful, meaningful and fun for users," said Nito Chief Technology Officer Pier Borra.  "As we continue to expand offerings such as custom avatars and chat abilities between avatars, we are pushing the boundaries of what social media can be."
Link: https://itunes.apple.com/us/app/nito/id579232012?mt=8
Nito will release Android and MAC/PC desktop versions of the consumer App in early summer, and the Nito PRO professional product for studios and agencies will be available and live for three initial clients in late May.
About Nito
Nito is an animation technology company revolutionizing the entertainment, advertising and consumer markets with their patent-pending markerless motion tracking and facial recognition technology. Their software and Apps allow amateurs and professionals to create innovative and engaging content that can take the social media to new heights. Launched in 2014, Nito is a New York company co-founded by Hoyt D. Morgan and Obi Onyejekwe.

Latest posts by Press Release
(see all)