In February, I ran an overview piece about the Best metaverse communities, which has since become one of the most-read articles on this site.
Yesterday, I updated that article with some new communities, and just got word of a few more communities that I'm missing, which might be of particular interest to Hypergrid Business readers.
Vehicles are a hot topics in OpenSim right now, with the default physics engine about to transition to BulletSim, which works more like the physics in Second Life.
In addition, region crossings have been improved — sitting avatars can retain their seats, for example. And the new varregion feature means that it will be easier for grid to create large land areas that have no border crossings at all.
All of these improvements are good for vehicles. Eventually. In the short term, scripts will need to be updated.
You can follow the discussion, and contribute to the development at testing, at the OpenSim Vehicles Google Plus community.
The group currently has 45 members. Top participants include Mike Hart, of Next Reality Grid, which is known for its auto racing, and Joe Builder of the Lost World grid.
The Adult Metaverse is a brand-new Google Plus community featuring hypergrid destinations that are intended for a mature audience. It's founded by Avalonia Estate grid owner Justin Ireman.
We all know that adult activity drives technology adoption and innovation. As someone who cares about engines of business growth, I am following this community and am going to assume that all other members are doing it for business reasons, as well.
Business reasons. Absolutely.
Folks with adult destinations or events are encouraged to post their announcements here. The community already has information about adult-oriented destinations on Avalonia Estate, Littlefield, and Next Reality Grid.
The community is tiny, but then again, it was only founded this morning.

Hypergrid Destinations is another Google Plus community created just this morning. It's owned by Leighton Marjoram, a graduate student studying virtual worlds at the University of West of England.
The community features destinations accessible via hypergrid teleport, including several places on the Kitely grid, which just enabled hypergrid teleports earlier this week.
I've got the page bookmarked and plan to be contributing regularly — the more sources of information for hypergrid travelers, the better.

OSgrid.org is the Google Plus community for OSgrid residents. OSgrid is the major showcase grid for OpenSim testing and development, and the most popular non-profit grid.
Although the grid's official forum pages are very busy and popular, providing a wealth of resources to the entire OpenSim metaverse, the Google Plus community, created by former OSgrid president Michael Emory Cerquoni — Nebadon Izumi in-world — has been seeing a lot of activity lately, and curretly has 414 members.
The Kitely Virtual Google Plus community is for Kitely residents. Created and managed by Kitely user Shelenn Ayres, the community is not affiliated with the Kitely grid.
Kitely CEO Ilan Tochner posts regularly with announcements and answers to user questions. With 289 members, this is a lively community, with dedicated areas for shopping, meetings, news, classifieds, and region showcases.

This is a group dedicated to building in OpenSim, founded by Joe Builder of the Lost World grid.
It's a supportive community where members share snapshots and videos of their builds and help each other when they run into problems. It currently has 54 members.
Don't confuse it with OpenSim Creations, which is a website where people share content they've created under Creative Commons licenses. But both are well worth following.

OpenSim Destinations for Educators is a Google Plus group founded by Tulane University's Kay McLennan.
As the title suggests, it features OpenSim destinations of interest to educators. Regular contributors include Ball State University's Stephen Gasior, who runs the VIBE group of educational grids.
The group currently has 87 members.

The is a community created by Mal Burns for the latest metaverse and technology clips, including videos of InWorld Review, a show on which I'm a regular guest, discussing OpenSim and virtual reality.
Mal Burns is also known for his @MalBurns Twitter feed, which aggregates a lot of metaverse-related news sources.
This community has 262 members.
Smaller OpenSim-related groups and communities
Gridcache is a Google Plus community discussing the Gridcache OpenSim search engine.
Open Virtual is a group founded by users of the military's MOSES grid but is unaffiliated with that project. Group members discuss MOSES-in-a-Box, as well as the use of open source simulation software in general.
Hypergrid Roleplay is a Google Plus community with 20 members, featuring discussions of roleplaying grids, groups, and events that are on the hypergrid.
Sanctuary is a Google Plus community founded by Sanctuary grid owner Shaun Emerald. The grid is best known for its collection of hypergates to other OpenSim worlds.
Broader virtual reality groups and communities
Oculus Rift Owners has 250 members on Google Plus. RiftEnabled is a forum that tracks new Oculus Rift applications. Oculus Developer Forums is the official forum run by Oculus VR — and /r/Oculus is the very unofficial Oculus forum on Reddit with over 28,000 members.
The MTBS3DI Virtual Reality  forums are a place to discuss a variety of hardware devices, with a sub-forum just for the Oculus Rift.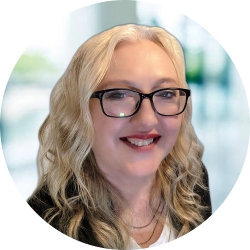 Latest posts by Maria Korolov
(see all)