SimValley, an international grid based in the Netherlands, just added more than 300 new regions as part of its plans for a massive free land give-away.
Over the past couple of weeks, the grid has grown from 202 to 541 regions, a gain of 339 regions.
"A few of those sims are already in use but we will have an official opening and introduction on Saturday, June 7," grid owner Johan Taal told Hypergrid Business. "We are still preparing some of those sims."
Taal is the CEO of Business Inspire, a Dutch OpenSim hosting company that provides the technology services for SimValley, EduGrid NL, and OpenSim NL.
Free land of up to a full region
SimValley has already had a policy in place of giving away free, 1,024-square-meter land plots with a 234-prim building allowance.
As part of the new expansion push, the grid will also be giving away larger plots — up to a full region in size — for a full year. The full regions normally go for 15 Euro (US $21) a month with a 25 Euro setup fee.
"To be eligible for this you will need to indicate what you are going to build that contributes to SimValley development," said Taal.
Taal said that there will be enough smaller plots available for anyone who wants one.
Those looking for a full region, however, should probably get their request in early. Connect  in-world by sending an instant message to John Silver, or by email at [email protected].
An open, commercial grid
Although SimValley is a commercial grid — the company makes money by renting out land — it is not a closed grid.
Residents can teleport in and out to other grids via the hypergrid.
"In the near future it will be possible to upload your own IAR and OAR file to your region," Taal added. "For the moment we are glad to do this for you. We also have all of Linda Kellie's IAR's and OAR's on the grid and are free available."
You can look at or download any of Linda Kellie's IAR files here  or any of her pre-built OARregion files here.
The hypergrid connectivity also makes it easy to buy products from the Kitely Market, though SimValley is working on developing its own marketplace, as well.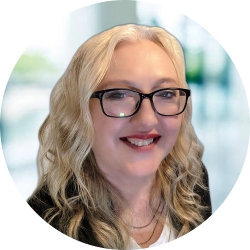 Latest posts by Maria Korolov
(see all)