There are only four days left to get your proposal in for this fall's OpenSimulator Community Conference.
Last year, around 350 people attended the conference, and more than 3,000 watched the 40-plus videos posted online.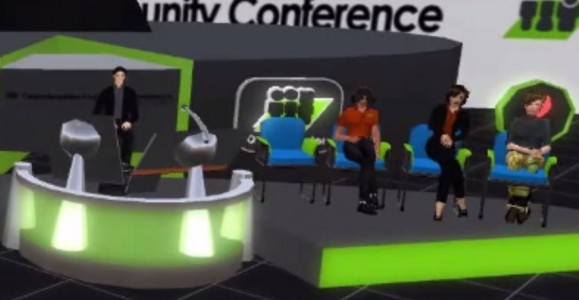 The conference was also a great opportunity to network with potential business partners and technology experts.
Here are some things you can create a presentation around:
Show off your company's recent technical innovations or talk about upcoming ones
If you're a grid, hosting company, consulting firm, content designers or scripter, we'd love to have you talk about the cool stuff you're working on.
Now, you might be one of those self-effacing programmer types who doesn't like to brag. Or maybe you don't want to go through all the effort of coming up with a presentation and finding out that there's no room for it on the schedule.
Feel free to email me ahead of time, at [email protected], and find out if your stuff is interesting enough for a full presentation in the Business & Enterprise track.
Run a how-to session
All the stuff you do is probably old-hat to you. So you might think it's obvious to everyone else.
But there are a lot of new folks coming to OpenSim. Some of them are going to be at the conference, or watching the videos later, in order to get caught up on what's going on.
Email me with your idea if it's related to business or enterprise uses of OpenSim. Also consider it for the Content & Community track, or, if it's a hands-on kind of activity instead of a traditional presentation, pitch it for the Learning Lab track.
Here are some ideas for presentations or activities:
How to export stuff from Second Life to OpenSim
How to set up a self-hosted private minigrid for building and warehousing, and how to upload the content to closed grids
Where to find legal free and commercial content for OpenSim
Licensing and distribution options for OpenSim content creators
How to find your unique selling proposition
How to travel the hypergrid
How to start a new community grid
How to start a new commercial grid
Best free and paid marketing channels for your grid, service, or content
If you offer a selection of services — hosting plans, platforms, technologies — you can do a session about how to choose between the various options. For example, "How to choose which hosting plan you need?" or "How to choose between Unity, HTML5, Flash, and OpenSim?"
If you offer tools to your customers, you can do a how-to sessions on using them. Like, "How to use our management panel to run your grid," or "How to use our merchant tools to run your store."
How OpenSim building differs from building in Second Life
How to script vehicles for the new Bullet physics engine
How to build for compatibility with the Oculus Rift and other devices
How to use cross-grid marketing and collaboration to promote your grid, community, or service
Be part of a panel or a Q&A
Not everyone is up to standing up in front of a crowd of avatars and giving a talk. What if nobody shows up because they are all over at another, much sexier talk? Or what if nobody asks any questions?
First, the people sitting right there in front of you are only a small portion of your eventual audience, when you count in streaming and video watching. Second, you should prepare some canned questions for the moderator to ask you to get things going — or if it starts to drag.
Or you could share some of the risk by being on a panel, such as last year's Copyright and Content Protection discussion.
Another example was the New World Studio presentation, where I did the introduction of the technology, then developer Olivier Battini just answered questions.
Are you interested in being on a panel? Let me know!
Some ideas:
Does OpenSim have enough of a critical mass to survive Linden Lab's transition to a new platform?
What place does OpenSim have in the coming virtual reality metaverse?
DRM in OpenSim — should creators push for grids to adopt the new "export" permission, stay on just closed grids, or drop permissions altogether in favor of licenses?
A panel of merchants who sell on the Kitely Market sharing their experiences with the platform
A discussion about promoting OpenSim to the wider world
Any controversial topic that people are talking about
Plus, any of the "how to" topic ideas might work as a panel discussion, as well.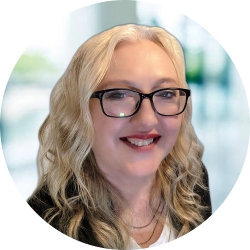 Latest posts by Maria Korolov
(see all)