According to the latest Google Analytics report, the number of unique monthly readers on Hypergrid Business passed 19,000 this month.
Readership normally goes up and down a bit every month, depending on the season, breaking stories, and how much time I have to spend on the site, but typically hovers between 12,000 and 15,000 unique visitors a month.
This month, our readership hit a record high 19,587, with 49,333 pageviews.
Since we launched five years ago, Hypergrid Business has seen 495,000 visitors visit more than 1.5 million pages.
Oculus-related stories top the charts
The most-visited inside page this month was 7 Tips for Using Oculus Rift at Your Next Trade Show, which knocked the perennial favorite, Where to get content for OpenSim, to second place.
In third place was VR hardware moving along three separate paths,
The Active Grids page was in fourth place, followed by a story from 2011 which still, for some reason, is still being read: 5 reasons not to rush to Unity. And everyone seems motivated to point out that the article is out of date and missing the point about Unity, that's a platform, not a world. Then why does everyone keep linking it to it? Link instead to the companion article that ran right before it, 5 reasons to rush to Unity 3D — which has almost no comments on it.
Another oldie-but-goodie that made the top ten list this month was 8 signs your business partner is out to get you, which was the eighth most-visited page.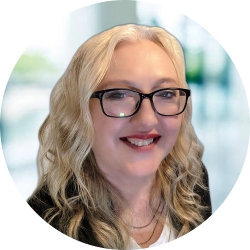 Latest posts by Maria Korolov
(see all)